Public Page
Follow
Joined on October 03, 2012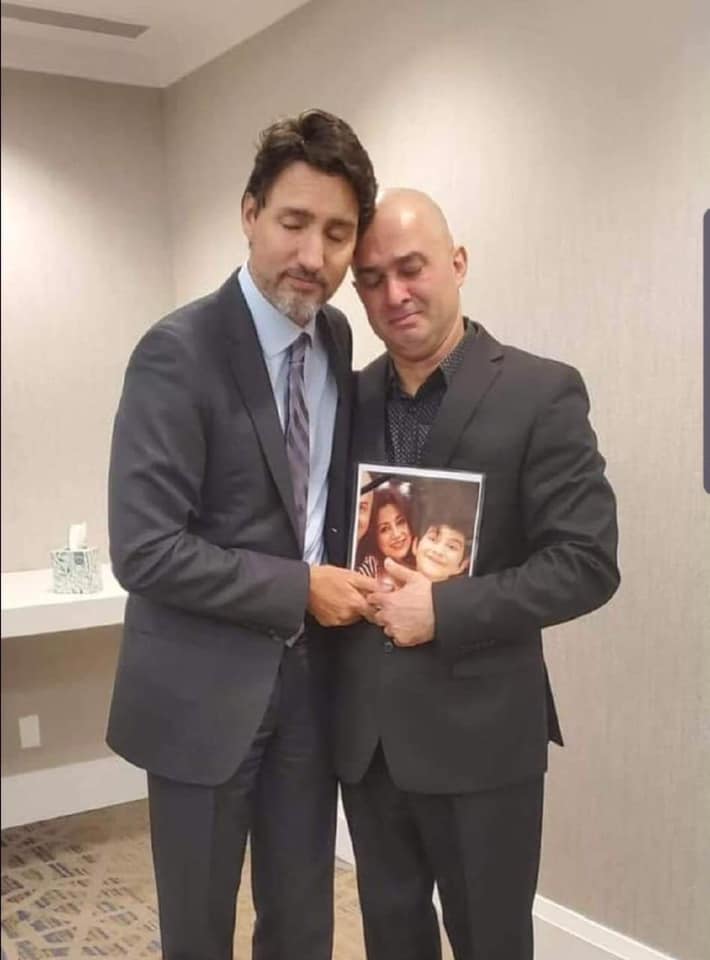 Global News:
'He cried with me': Ontario man who lost son, wife in Iran plane crash meets with Justin Trudeau
Overcome with grief, Shahin Moghaddam says he is somewhat comforted by the meeting he had with Prime Minister Justin Trudeau on Friday.
Just three days after learning his wife, 39-year-old Shakiba Feghahati, and his son, 10-year-old Rosstin Moghaddam, were killed in the Ukrainian Airlines disaster, the Nobleton, Ont., man met with Trudeau in a meeting arranged for victims' families at a hotel in Richmond Hill.
Moghaddam told Global News that Rosstin, a Grade 4 student at Beynon Fields public school in Richmond Hill, always said he wanted to be Justin Trudeau when he grew up. He said the prime minister asked him about his son's career aspirations.
"I told him the same thing. He cried with me. He's such a great man. I don't know anything about his politics, but personally, he's a great man," Moghanddam said as tears streamed down his face, adding he thinks that Rosstin was watching from heaven today.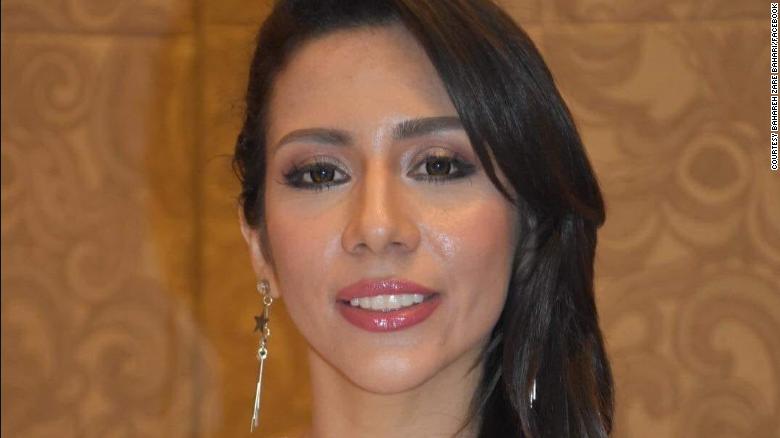 Stuck in an airport for almost two weeks, Iranian beauty queen says she will be killed if she is deported
(CNN) -- An Iranian beauty queen who has spent almost two weeks inside Manila's international airport says she will be killed if she is sent back home and is seeking asylum in the Philippines.
Bahareh Zare Bahari, a contestant in the recent Miss Intercontinental pageant in Manila, claims Tehran is attempting to silence her because of her public stand against the government.
In a press release last week, the Philippines Immigration Department said the international police agency Interpol issued a worldwide request to arrest Bahari, known as a red notice. The statement did not specify which country requested the red notice, but Bahari told CNN that an immigration official told her Iran requested one in 2018.

"I have been living here since 2014 and I've not gone back to Iran. I explained to them many times, how can I have a criminal case in Iran when I've been living here?" she told CNN by phone.
Bahari said she has been confined to a passenger room in Terminal 3 of Manila's Ninoy Aquino International Airport since she arrived from Dubai 12 days ago. "I'm really mentally sick," she said, adding that the uncertainty over her case is wearing her down.
Bahari believes she is being targeted for supporting the exiled Reza Pahlavi, the son of the Shah of Iran overthrown in the country's 1979 revolution.

The beauty queen blamed the situation on Iranian authorities, saying it came up because she used an image of Pahlavi and the flag of the former Iranian monarchy as props during a recent competition. Bahari said she made the statement "to try and be the voice of my people."

She also believes she may be targeted because of her social activism in Iran. Bahari said that she became a teacher there because she wanted girls to learn "they are not things, they are not toys, they are human and they have same right as boys."
Read rest here.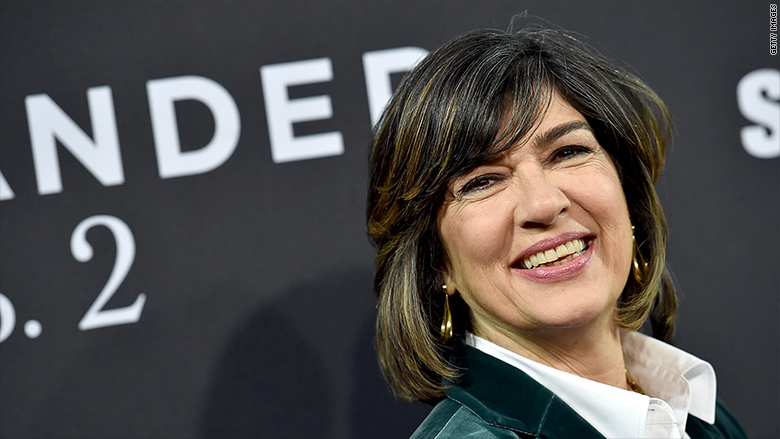 PBS:
PBS has a plan for replacing Charlie Rose's late-night interview program, and it starts with Christiane Amanpour. "Amanpour," the acclaimed journalist's existing program on CNN International, will be aired by PBS stations "on an interim basis," the public broadcasting network said Monday.
The network said it is also "finalizing plans for a second public affairs program to follow 'Amanpour' on PBS in the 11:30pm half hour time slot, rounding out the hour." PBS declined to say who will host or produce that program.
"Charlie Rose" was a staple of the PBS schedule for decades. The hour-long program was owned by Rose's production company and distributed to local PBS stations all across the country.
Many stations scheduled it at 11 p.m. Content by Vanguard 10 common questions about ETFs Their ever-growing popularity has led many to learn more The program was taped at Bloomberg TV headquarters and reaired by Bloomberg. Now both PBS and Bloomberg have an opening.
The networks severed ties with Rose after the Washington Post and other outlets reported on sexual harassment allegations in Rose's past. Rose has apologized for "inappropriate behavior" while casting doubt on some of the accusations. During the scandal, PBS supplied repeats of shows like "Masterpiece Theater" for stations to air in lieu of "Charlie Rose."
But public broadcasting executives are looking for a replacement or two, which led to Amanpour. The veteran international correspondent anchors "Amanpour" on weeknights, most frequently from London. CNN International will continue to produce and air the program. The rebroadcasts on PBS stations will help the program reach a bigger audience in the United States.
The main PBS station in New York, WNET, will begin airing "Amanpour" on Monday night. It will be made available to other stations a week from now.
"Featuring conversations with global leaders and decision makers on the issues affecting the world today, 'Amanpour on PBS' adds to the long tradition of public affairs programming that has been a hallmark of public media for decades," PBS CEO Paula Kerger said in a statement. Meanwhile, at another network, "CBS This Morning" is also contemplating a successor for Rose. The morning show is having several CBS journalists fill in for him, one week at a time.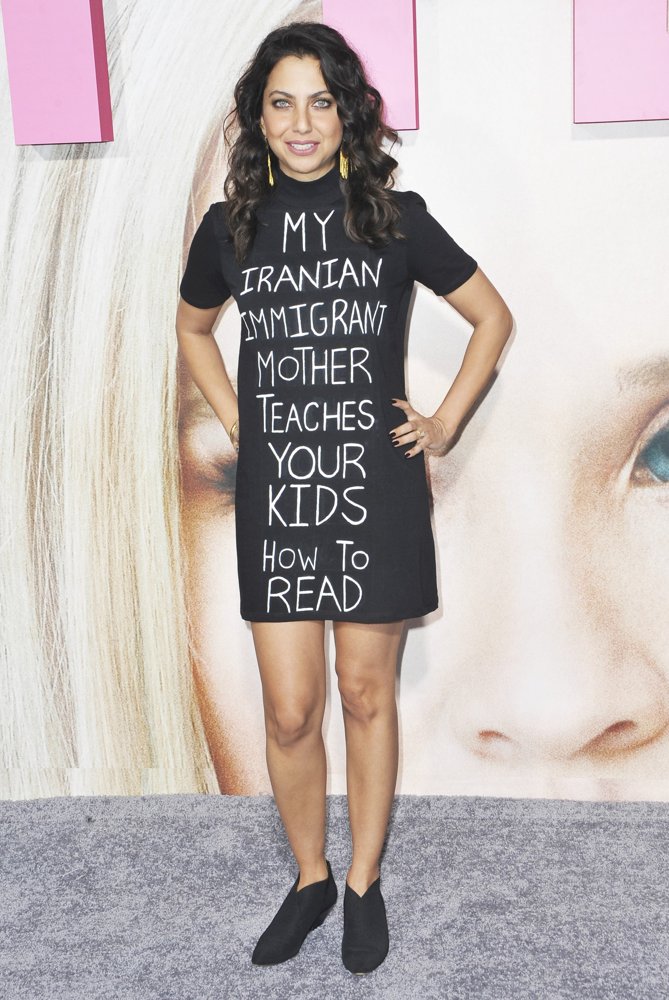 At th premier of her new HBO show, "Big Little Lies," Iranian-American actress Kathreen Khavari wore a dress on which the following was written: "My Iranian immigrant mothre teachers your kids how to read."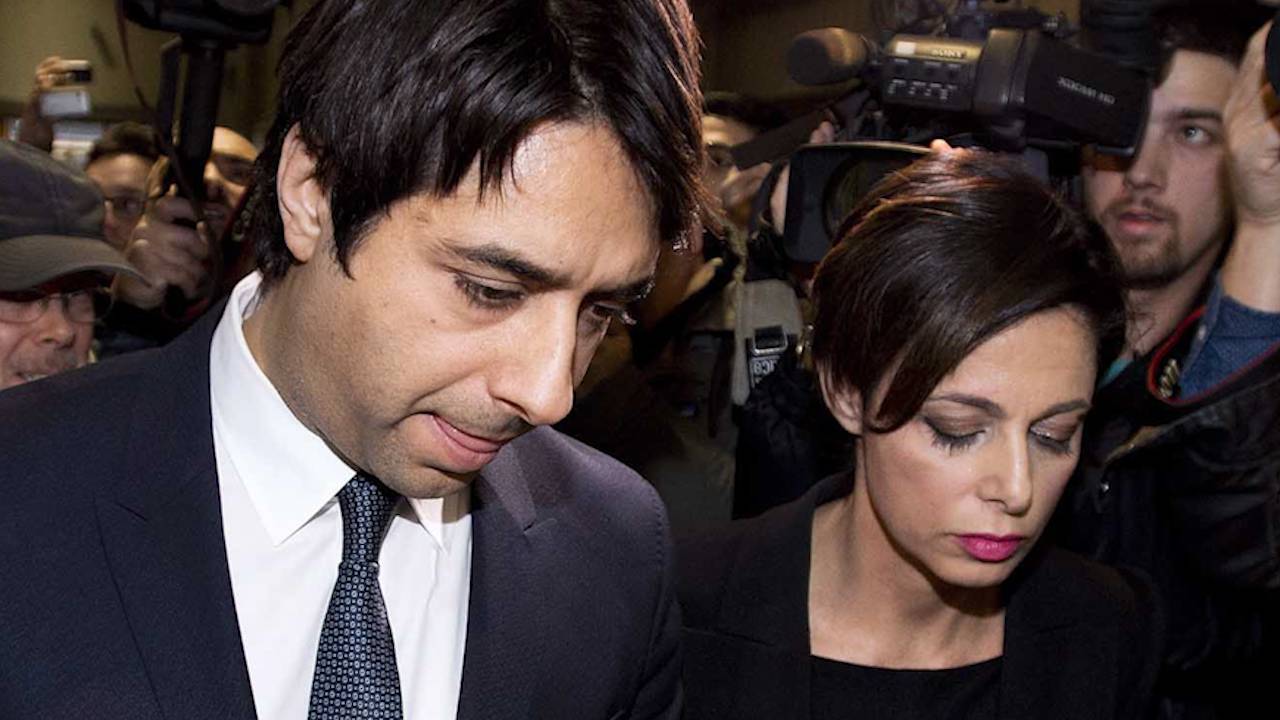 TORONTO — Jian Ghomeshi was acquitted Thursday on all charges of sexual assault and choking following a trial that sparked an emotional nationwide debate on how the justice system treats abuse complainants as well as raucous courthouse protests over the verdict.
Justice William Horkins said he was unable to rely on the testimony from the three Ghomeshi complainants, describing their memories of alleged abuse at the hands of the former CBC broadcaster as "shifting" and suggesting their evidence at times strayed into outright lies.
All three women testified they were being romantic with Ghomeshi when he briefly turned violent in incidents dating to 2002 and 2003. The identities of two of the women are protected by a publication ban. The first witness alleged Ghomeshi pulled her hair in his car and punched her in his home, Lucy DeCoutere alleged Ghomeshi choked and slapped her in his home, and the third witness alleged Ghomeshi put his hands over her mouth in a Toronto park.
All Horkins had to go on, not unusual in sexual-assault cases, was the complainants' credibility, which Horkins denounced without mincing words.
"What is troubling is not the lack of clarity, but the shifting facts from one telling to the next," Horkins said at one point during his hour-long decision. He was referring to DeCoutere's testimony.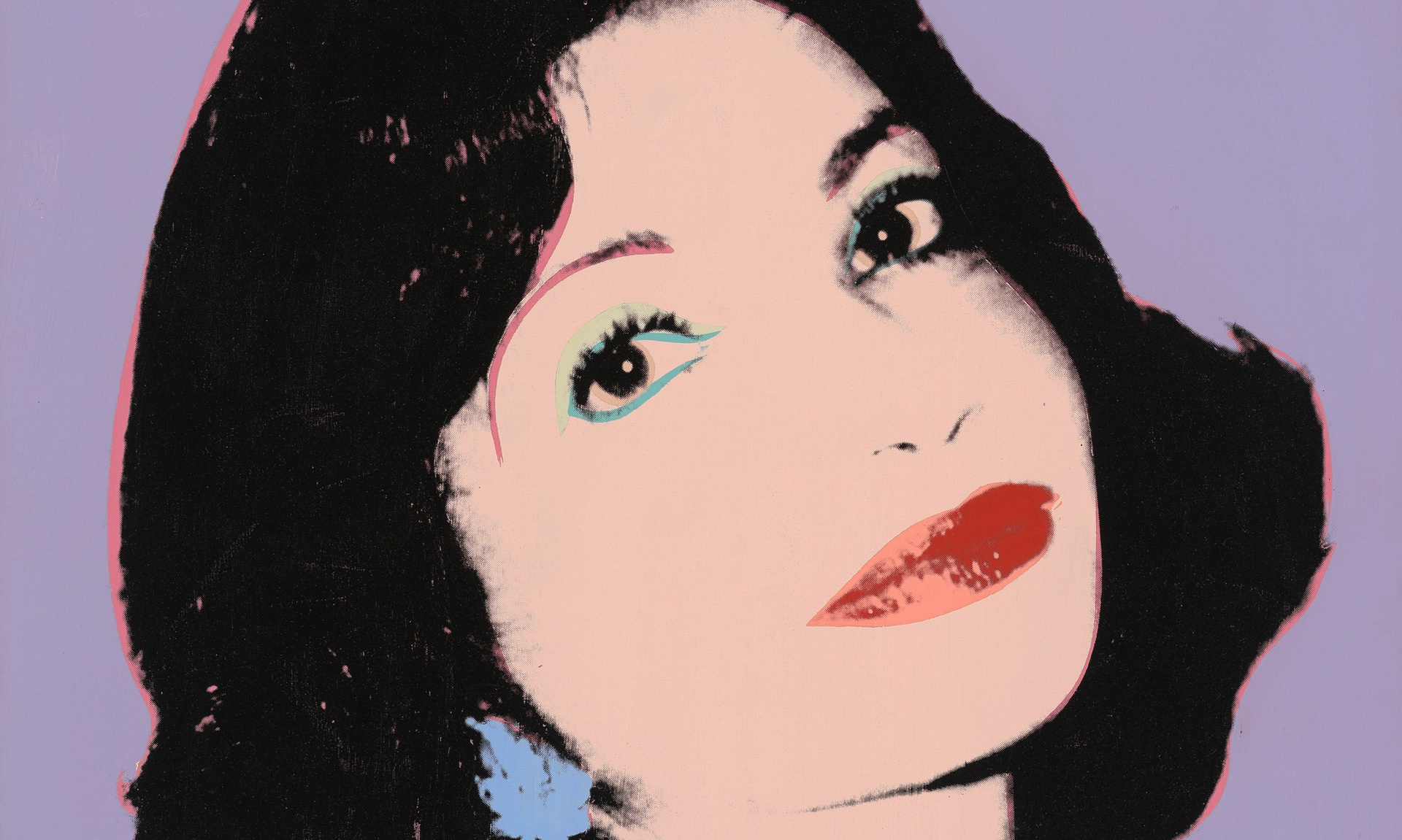 Photo: "Painted lady," by Andy Warhol, 1977. Image credit: the Andy Warhol Foundation for the Visual Arts Inc; the Artists Rights Society, New York; DACS London
The New York Times: Princess Ashraf Pahlavi, who was the twin sister of the last shah of Iran and who was known for her diplomatic skill and sharp political instincts, died on Thursday. She was 96.
Robert F. Armao, an adviser, said the cause was "old age."
Mr. Armao said Princess Ashraf died in her sleep at home in Europe but declined to name the country, citing concern for the safety of her family.
The princess was a close ally and staunch defender of her brother, Shah Mohammed Reza Pahlavi, throughout his reign and a royalist committed to the art and culture of her homeland after the 1979 revolution that replaced the monarchy with the country's Islamic government, said Andrew Cooper, a professor who specializes in United States-Iran relations at Columbia University.
According to an internal secret history of the C.I.A., she also played a crucial role in the British- and American-inspired military coup that overthrew Prime Minister Mohammed Mossadegh in 1953 and restored her brother to the throne.
Princess Ashraf was known as "a very strong personality and a very strong feminist," said Mr. Cooper, who is writing a book on the royal family. Her advocacy for the rights of women and children won her admirers among younger Iranians, he added.
Mr. Armao, who said he had been a senior adviser to the princess for almost 40 years, described her as an accomplished diplomat, establishing Iran's relations with China and serving as the head of the Iranian delegation to the United Nations for more than a decade.
She is survived by her son, Prince Chahram Pahlavi; five grandchildren; and a number of great-grandchildren, Mr. Armao said. Mr. Cooper said a second son, Shahriar Pahlavi, was assassinated on a Paris street in 1979.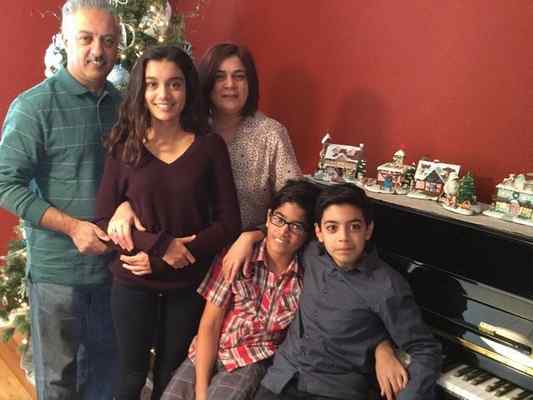 The Sun:
Bennetta Betbadal, born in Iran in 1969, fled to America when she was 18 to "escape Islamic extremism and the persecution of Christians that followed the Iranian Revolution," her family said in a statement.
On Wednesday, she was among the 14 victims shot to death at the Inland Regional Center in San Bernardino by a husband and wife under investigation for possible Islamic extremism.
"There is no reason for evilness," her husband, Arlen Verdehyou, said in an interview. "You just have to be strong for each other."
The family statement said Betbadal settled in New York City after she came to America and eventually moved to California, where she married her husband, a police officer at Riverside Community College, in 1997.
They moved to Rialto and had three children, two boys and a girl now ages 10, 12, and 15. After graduating from Cal Poly Pomona with a degree in chemistry, Betbadal took a job as an inspector with the San Bernardino County Health Department in 2006.
"Bennetta was proud to work for the people of San Bernardino County," the statement said. "She loved her job, her community, and her country."
Verdehyou said he and his wife exchanged texts at 8 a.m. Wednesday. He told her he had withdrawn money from the bank and would do some Christmas shopping. He told her to have a great day.
Betbadal left the house excited about a presentation she was scheduled to give to her supervisors and co-workers at their annual meeting at the IRC.
"She decorated a beautiful Christmas tree," her husband said.
The couple, religious Roman Catholics, were married in March 1997.
According to her LinkedIn account, Betbadal also had a bachelor of science degree in biotechnology. She spoke Farsi and Assyrian and listed her skills as government, policy, research, training, analysis, community development, policy analysis and program development.
On Sept. 5, 2009, she wrote a Facebook post to Ashur Bet Sargis, an Assyrian pop singer: "My dearest Ashur, I thank God for creating you, for creating such a wonderful loving human, and for giving you such a great talent. May our Lord Jesus be with you all the days of your life."
On Thursday, Verdehyou was with his two sons and daughter at their Rialto home as they awaited word of Betbadal's fate. Although he had not heard from her since their Wednesday morning text exchange, he was holding out hope.
The news finally arrived when coroner's officials came to the door.
Family members said Betbadal's greatest love was for her husband, her children and her extended family. A gofundme account was established to assist them.
In the statement issued to the news media, the family said: "It is the ultimate irony that her life would be stolen from her that day by what appears to be the same type of extremism that she fled so many years ago."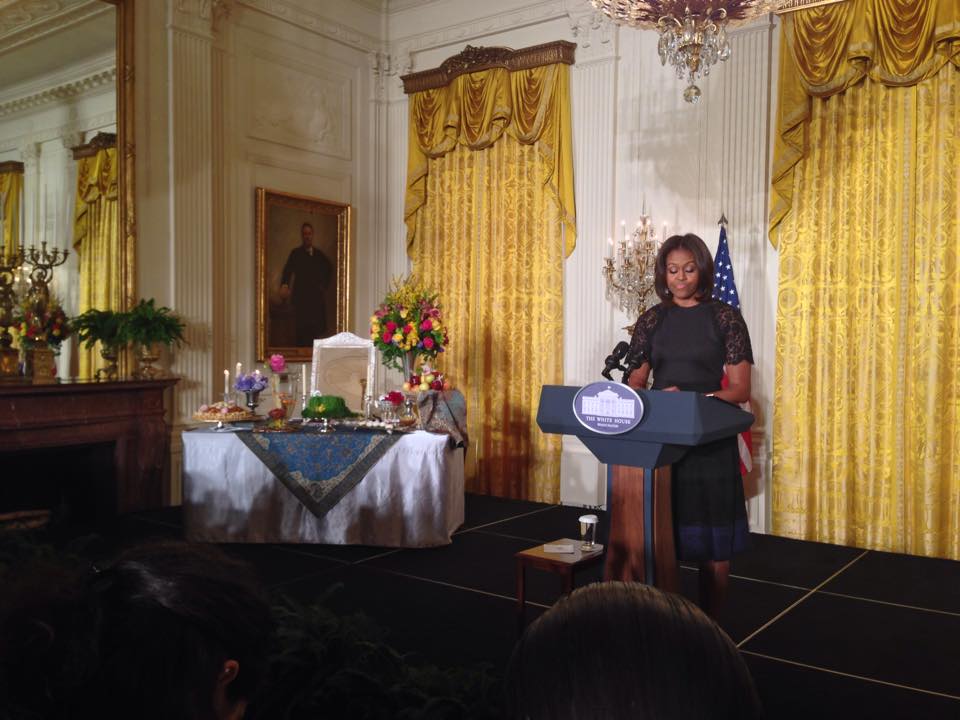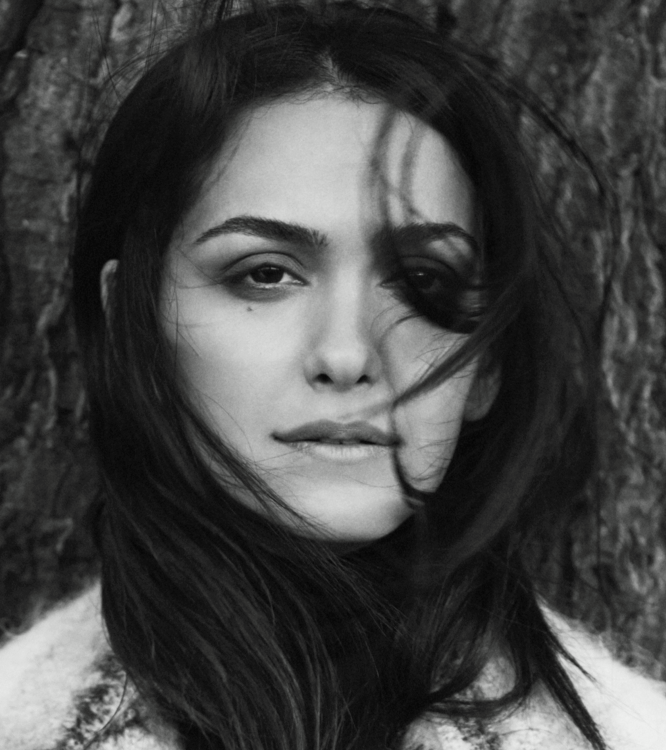 Hollywood Deadline Exclusive
:
EXCLUSIVE
: After a heated competition,
Homeland
actress
Nazanin Boniadi
has scored the offer to play the female lead opposite
Jack Huston
in the Timur Bekmambetov-directed remake of
Ben-Hur
for MGM and Paramount Pictures. Boniadi plays CIA operative Fara Sherazi on the Emmy-winning Showtime drama starring Claire Danes
.
She will play Esther in
Ben-Hur
, the role that Gal Gadot was in discussions before conflicts knocked her out.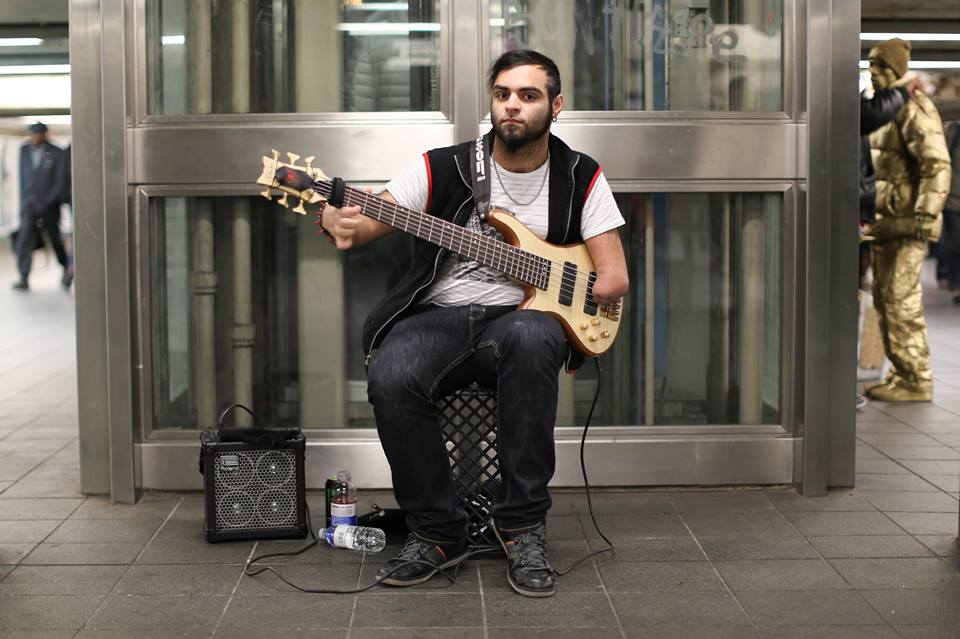 From Humans of New York page:
"My name's Kayhan, but I go by 'Lefty.'"