Public Page
Follow
Joined on May 06, 2013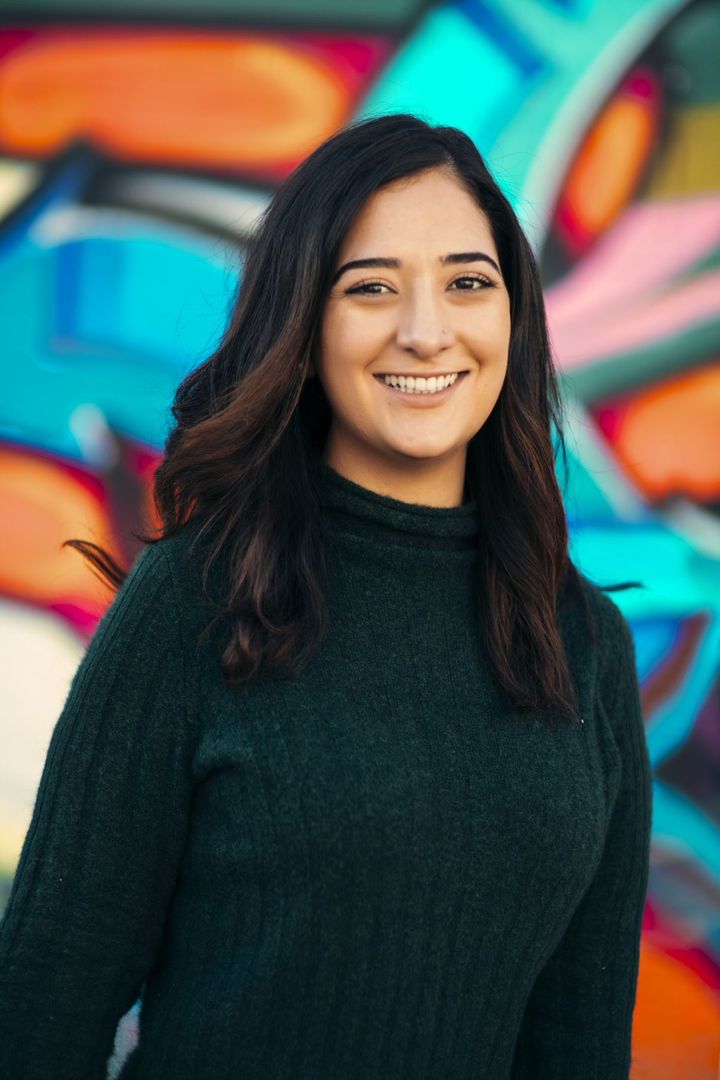 I Belong In This Country, But The Census Doesn't Recognize That

"Feeling like you're the 'other' and trapped between two worlds is something countless Iranian Americans and Middle Easterners have experienced."
A couple weeks ago, my friend sent me a TikTok of someone ranting about whether they should be considered a person of color as a Middle Easterner. Her text read something along the lines of, "I feel like this is you in a nutshell."
I laughed, knowing full well that I've shared the same gripes with her countless times. I also instinctively looked over at the U.S. census postcard collecting dust and cat hair on the floor of my foyer and cringed.
Completing the census is one of the easiest things the government asks us to do — or at least, it's marketed that way. But I just can't seem to muster up the energy to complete it, because the census has brought up a lot of emotions that I've been grappling with for as long as I can remember.
Which racial box should I check? Do I consider myself a person of color? Did that salesperson give us a dirty look because we were speaking in Farsi loudly in the Macy's makeup department?
I've been asking myself some of these questions since I was about 6 or 7 years old, but I still don't have the answers. By that age, I'd developed a thick unibrow, a peach fuzz mustache and coarse, unruly black hair that made me look like I had stuck my finger into an electrical socket. As one of the only Iranian Americans in my Catholic elementary school, I felt like a sea creature compared to my straight-haired, porcelain-skinned classmates.
Curious friends would pepper me with questions about my lunch, so I would beg my maman for Lunchables instead of the fragrant, saffron-infused rice and stew she packed with love every single day (she never caved, and I thank her for it). My classmates were often just excited that someone had brought something different to lunchtime, but as a third-grader, I desperately wanted to blend in and feel like I was one of the cool kids with a pre-packaged pizza kit and a Capri Sun.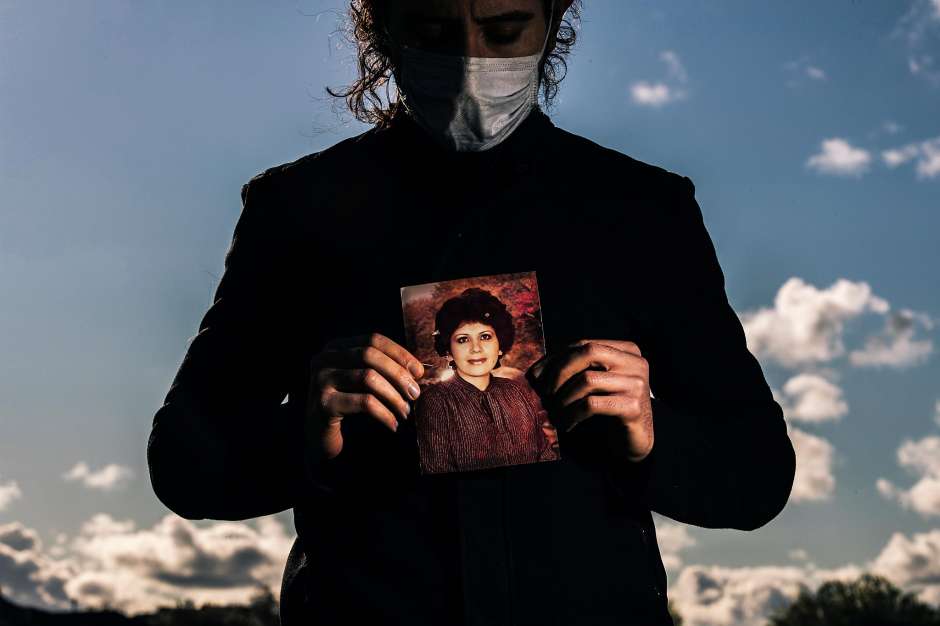 The illness struck "out of the blue."
That's how Azar Ahrabi's son, Amir, described what happened to his mother. Last month, the 68-year-old woman had been living a simple but satisfying life in Santa Clara County: running errands, cooking and caring for her own elderly mother and befriending people in the grocery store with her sweet smile.
But one week after going to the doctor with a cough and fever, Ahrabi's illness made headlines and triggered public health alarm: She was the first person in Santa Clara County to contract the new coronavirus with no known source of infection. Eleven days later, on March 9, Ahrabi died in a hospital bed without her family by her side.
She became the first person in the Bay Area to succumb to COVID-19 at a time when people in the region were just beginning to grasp the seriousness of the situation: Soon it was declared a pandemic, prompting orders for people to stay 6 feet apart and shuttering schools, restaurants and parks.
"It really came as an extreme shock to everybody," said Amir, the first in his family to learn of his mother's death. "I said, 'Oh yeah, we have so much time ahead of us.'... I still can't wrap my head around how this could've happened."
Amir, a 31-year-old tech worker, spoke on the condition that only his first name be used, and The Chronicle agreed not to fully identify him in accordance with its policy on the use of anonymous sources. The Chronicle sought Amir out after seeing an online fundraiser for Ahrabi. Amir said he is concerned about the stigma associated with having infected family members.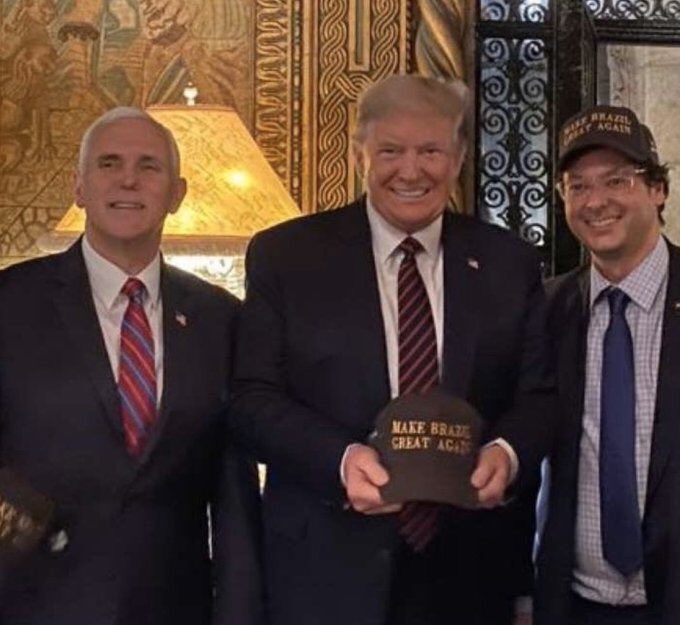 Brazilian President Jair Bolsonaro's press secretary tested positive for coronavirus days after taking part in meetings with President Trump at Mar-a-Lago, Brazilian newspaper O Estado de S. Paulo reports and multiple American outlets have confirmed.
The latest: Bolsonaro is currently being monitored, according to Brazilian media. Fabio Wajngarten, the aide, was photographed with Trump on Saturday.
Trump told reporters at the White House on Thursday that he's "not concerned" about Wajngarten's diagnosis.
A far-right populist, Bolsonaro had dismissed the alarm around the virus as a "fantasy" spread by the media as recently as Wednesday.
The White House said Wednesday that Trump had not been tested for the virus.
According to CNN, Wajngarten was at dinner with Trump on Saturday and later attended a birthday party for Kimberly Guilfoyle, the former Fox News host who is now chair of the Trump campaign's finance committee. Several members of the Trump family attended, including the president.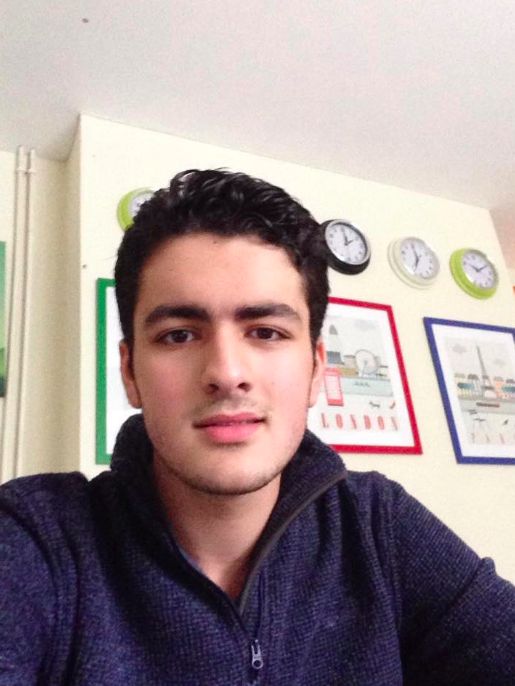 A FEDERAL JUDGE
issued a 48 hour stay of the deportation of an Iranian student enrolled at Northeastern University, who arrived back in the US on Sunday night and was detained by immigration officials at Logan Airport.
US District Court Judge Allison Burroughs issued the ruling on Monday night less than two hours after attorneys for Shahab Dehghani filed an emergency petition in the case.
Dehghani, 24, began attending the University of Massachusetts Boston in 2015 before transferring to Northeastern. He had returned to Iran and reapplied for a student visa, which took almost a year to be approved.
When Dehghani's connecting flight from Paris arrived in Boston on Sunday at about 5 p.m., however, he was made aware that he would not be allowed to remain in the US, despite being cleared to study here.
Mehran Dibaji, a friend of Dehghani's, said "someone at the airport called his housemate" saying "they're deporting your friend." He added that Dehghani, who he described as "very peaceful and very friendly," had left Northeastern temporarily to visit his family, since the travel bans from 2017 bar most Iranians from staying in the US. Dehghani's family found out about his detainment through his friends, he said, not from border patrol.
Immigration activists quickly spread word of Dehghani's potential deportation, and more than 100 demonstrators gathered Monday night at the international terminal at Logan, holding signs protesting his possible removal. According to court records, his visa was revoked during an arrival interview despite it being valid.
Dehghani's attorney, Susan Church, learned he was being detained Sunday night after he had been held by Customs and Border Patrol for several hours.
Customs and Border Patrol said it cannot comment on an individual's processing due to the Privacy Act. A spokesman said that applicants must "demonstrate they are admissible into the US by overcoming all grounds of inadmissibility."
Church's firm, along with the Boston immigration law firm Graves & Doyle, filed the emergency federal petition Monday night eight minutes before Dehghani's flight back to Iran was scheduled to take off. Burroughs, who temporarily blocked any action by immigration officials to deport Dehghani, scheduled a hearing in the case for 10 a.m. on Tuesday before US District Court Judge Richard Stearns.
"We have been in touch with federal officials to learn more about this case and to provide our student with the appropriate assistance to facilitate a successful return to Northeastern," said Northeastern spokeswoman Renata Nyul.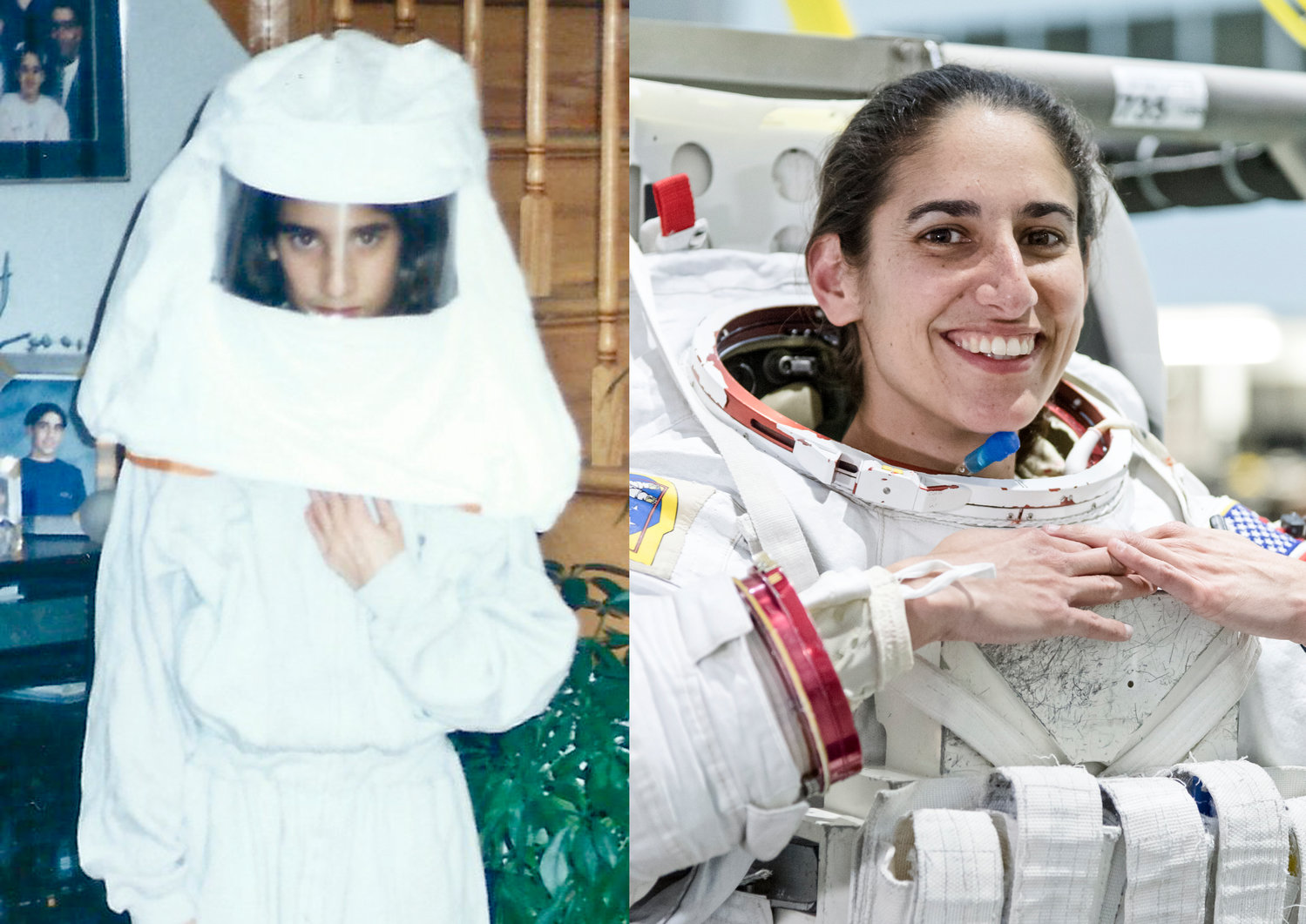 The room fell quiet and all eyes were trained on the projection screen on stage as a livestream showed Jasmin Moghbeli graduating from NASA's Artemis program. Moghbeli, who grew up in Baldwin, was one of 11 candidates welcomed to the agency, becoming eligible for spaceflight assignments, including trips to the International Space Station, Artemis missions to the moon and even missions to Mars.
More than 50 fifth-grade students sat in rows of chairs in the Lenox Elementary School gymnasium, joined by teachers, administrators and local media to watch Moghbeli, 36, a Lenox alumna, celebrate a special moment in her life at NASA's Johnson Space Center in Houston last Friday.
The new astronauts, NASA representatives said in a news release, completed more than two years of training and are the first to graduate since the agency announced its Artemis program. They were chosen from a "record-setting" pool of more than 18,000 applicants and will take part in assignments that "will expand humanity's horizons in space for generations to come."
After the ceremony, students Skyped with Moghbeli, asking her questions, moderated by Lenox Principal Asheena Baez, who noted that the astronaut "sat in the very seats you're sitting in."
"For me, it all actually really started at Lenox when I was in sixth grade," Moghbeli said, recalling a book report she did on Valentina Tereshkova, a Russian cosmonaut who was the first woman in space. "It was that book report that really got me excited about becoming an astronaut and introduced me to that possibility, that that's something I can do . . . and now I'm lucky enough to be here today and living out that dream."
Moghbeli was born in Bad Nauheim, Germany, but considers Baldwin her hometown. She graduated from Baldwin High School and earned a bachelor's degree in aerospace engineering with information technology at the Massachusetts Institute of Technology and a master's degree in aerospace engineering from the Naval Postgraduate School.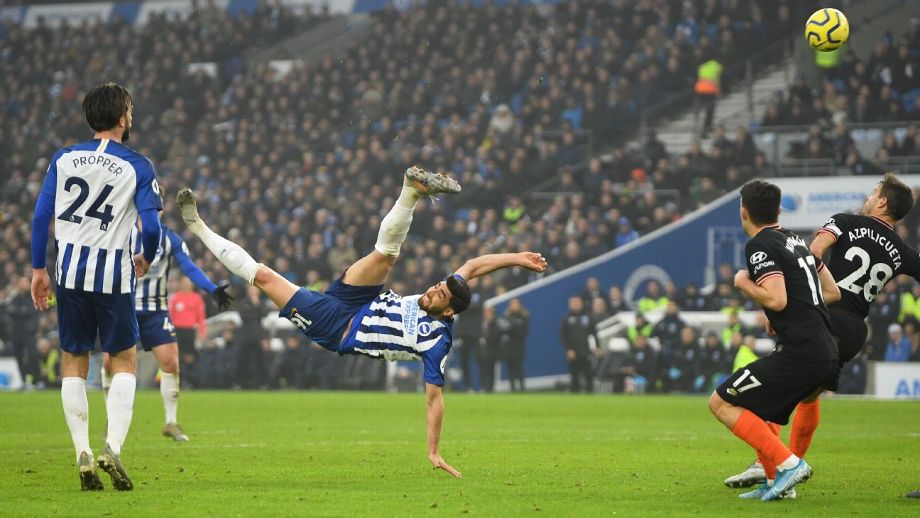 Cesar Azpilicueta
scored the first Premier League of the new decade but a brilliant bicycle kick from
Alireza Jahanbakhsh
earned Brighton a deserved point in a 1-1 draw with Chelsea.
Azpilicueta celebrated his 100th start as Chelsea captain with the opening goal, guiding the ball home from close range in the 10th minute after Tammy Abraham's shot was blocked near the goal line by Brighton's Aaron Mooy following a corner.
The result at the Amex Stadium helped Brighton end a run of nine straight league defeats by Chelsea stretching back to 1983 while Frank Lampard's side were left to rue the missed chance to seal back-to-back league wins for the first time since November.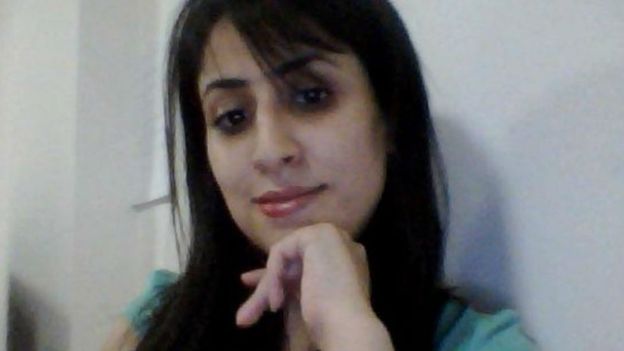 BBC: A migrant who died while trying to cross the Channel wanted to help fellow Iranians, it can be revealed.
Mitra Mehrad, 31, fell from a dinghy off the coast of Kent in August and her body was later found in Dutch waters.
Police have now confirmed her identity with the help of the BBC.
Ms Mehrad, who had started a PhD in counselling psychology, wanted to help her compatriots by researching mental health issues among Iranians, her friends said.
A massive rescue effort was launched on 9 August when she and three others fell from a flimsy vessel ferrying 20 migrants - including four children - from northern France to the English coast in rough seas.
Two were pulled from the water, and 19 people - 14 from Iran and 5 from Iraq - were brought to Ramsgate by the RNLI but there was no sign of Ms Mehrad.
Helicopters from both British and Belgian coastguards joined the search, which continued at first light the following day.
Her body was eventually found by a guard ship at a wind farm more than 30 miles off the coast of the Netherlands on 18 August.
Dutch police were only able to positively ID her body this week after the BBC tracked down Ms Mehrad's father and helped to arrange a visit to their embassy in Tehran.
A DNA sample was flown back to a lab in The Netherlands and Ms Mehrad's father was given the news on Tuesday.
'That was her desire'
The student had left the family home in the south-western Khuzestan province to complete her psychology masters degree, graduating from Assumption University in Bangkok, Thailand, in 2017.
Parvathy Varma, a lecturer who supervised Ms Mehrad's thesis, said: "She was a highly motivated person. She wanted to work hard and get a PHD and be settled, that was her desire."
Her thesis looked at mental health issues in the Iranian population and she travelled back to Iran to conduct research, working in a hospital while she collected data on personality disorders.
"She wanted to help people in her homeland," Mrs Varma said. "She said the reason why she wanted to do her research area was because people have a lot of these personality issues [in Iran]."
She recalled that her student had told her: "I don't want to do any research that isn't useful to my people."
Ms Mehrad started her PhD but was unable to find a job in Bangkok that could support her studies, Mrs Varma said. At some point in early 2019, she left Thailand, eventually arriving in France.
It is not clear exactly when she settled upon the plan to pay smugglers to carry her across the Channel, but it seems she kept it secret from friends, who were shocked to learn how she died.
In February, she had told colleagues she was planning to travel to Canada to continue her research.
Mrs Varma said they shared a joke about her plans. "I was thinking, what, all of a sudden Canada, did you find a Canadian boyfriend? She said no, no, no, I'll talk to you later."
"She also said: ''Please pray for me'. Then I thought maybe she was into something."
'Desperate to leave'
According to Dutch police, by early August Ms Mehrad had arrived at a makeshift camp at the Grande Synthe gymnasium in Dunkirk, which was home to hundreds of other migrants, many of them Iranian.
The National Crime Agency warned earlier this year that the camp was controlled by OCGs - or organised crime groups - who are "willing to use violence to threaten migrants into travelling to the UK by boat".
Two men, who helped to organise Ms Mehrad's crossing, have been jailed for manslaughter in France.
She was spoken to by the Refugee Women's Centre at the camp, where she spent just a handful of days before embarking on the doomed journey. Mrs Varma said she could not understand why Ms Mehrad made such a decision.
"That is the part I couldn't actually believe. Why was she so desperate to leave?"
Newspapers in the UK and the Netherlands named Ms Mehrad shortly after she fell from the boat, but Dutch police spokesman Ed Kraszewski said they had been unable to say for certain until her father's DNA proved a match.
"We can't say she is probably dead," he said. "We have to be sure. That's the same for her father. He has to be sure, otherwise he can go through all his life waiting.
"I know from other missing [person] cases, the people who stay behind have hope [their loved ones] will come back."
Mr Kraszewski said the positive DNA match had ended a painful wait for Ms Mehrad's family, who, more than four months after she died, can finally make arrangements to lay her to rest.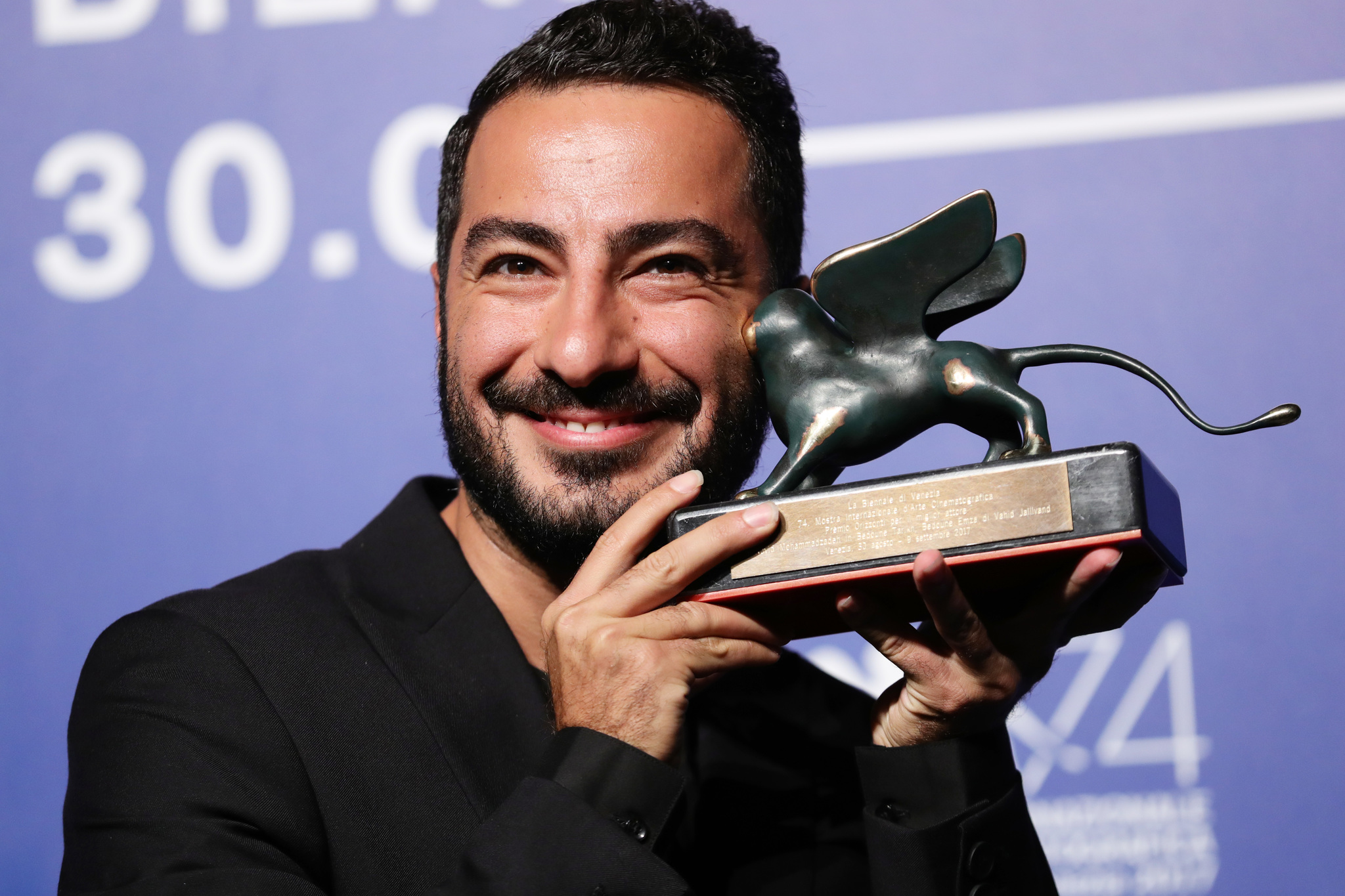 At the closing ceremony of the 32nd Tokyo International Film Festival, Iran's Saeed Roustaee was named Best Director for his thriller "Just 6.5" and Navid Mohammadzadeh's performance in the film earned him the Best Actor trophy.
In the Competition section, Iranian director Saeed Roustaee won Best Director award for "Just 6.5" and Navid Mohammadzadeh won the Best Actor award for his performance at the feature film.
In the Asian Future section, the Japan Foundation Asia Center's The Spirit of Asia prize went to "Old Men Never Die" directed by Reza Jamali.
The 32nd Tokyo International Film Festival was held October 28-November 5 in Japan.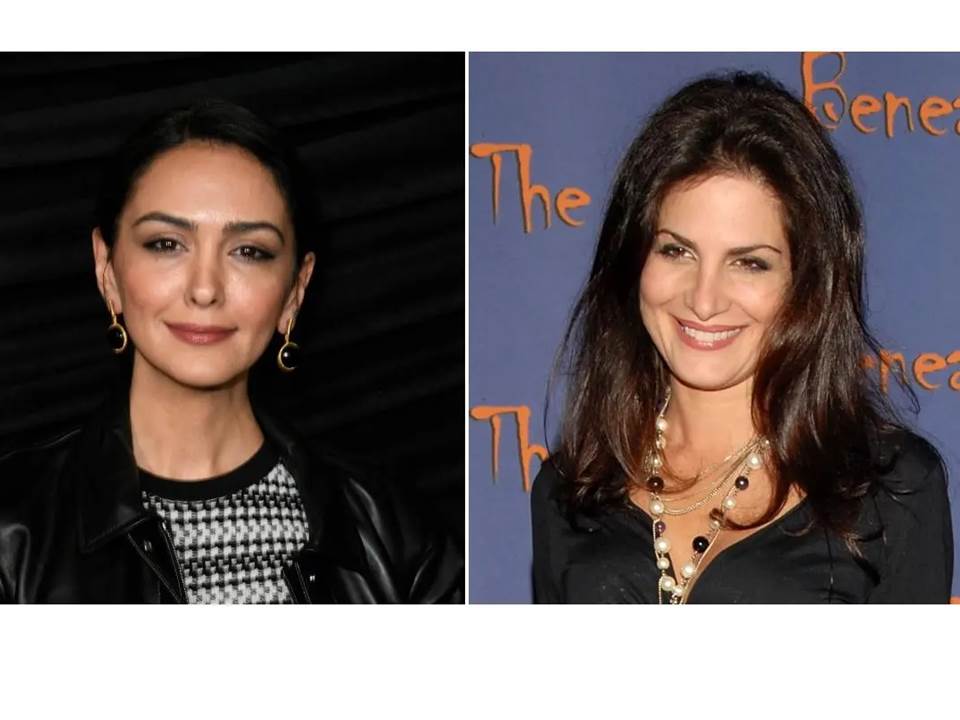 A Lot of Movie Magic Went Into Making the 'Bombshell' Cast Resemble Their Real-Life Counterparts
Nope, you're not seeing double here. Nazanin Boniadi is known for her roles on Scandal and Homeland and, for better or worse, for allegedly being tapped by the Church of Scientology to be Tom Cruise's wife before Katie Holmes stepped into the picture. She plays former Fox News correspondent Rudi Bakhtiar, whose contract was terminated when she made a sexual harassment complaint in 2007, nearly a decade before the charges made by Carlson and Kelly.