Public Page
Follow
Joined on May 06, 2013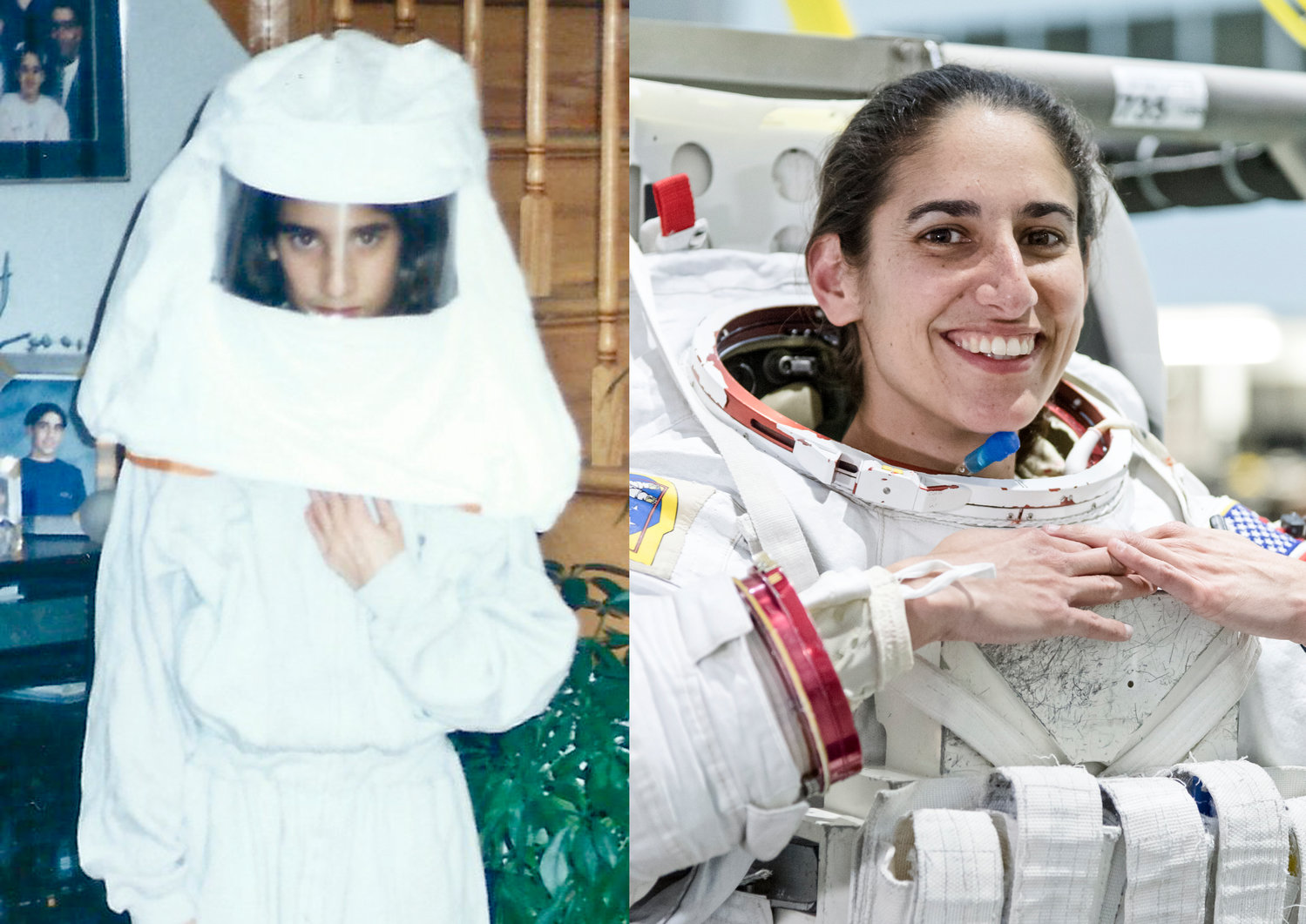 The room fell quiet and all eyes were trained on the projection screen on stage as a livestream showed Jasmin Moghbeli graduating from NASA's Artemis program. Moghbeli, who grew up in Baldwin, was one of 11 candidates welcomed to the agency, becoming eligible for spaceflight assignments, including trips to the International Space Station, Artemis missions to the moon and even missions to Mars.
More than 50 fifth-grade students sat in rows of chairs in the Lenox Elementary School gymnasium, joined by teachers, administrators and local media to watch Moghbeli, 36, a Lenox alumna, celebrate a special moment in her life at NASA's Johnson Space Center in Houston last Friday.
The new astronauts, NASA representatives said in a news release, completed more than two years of training and are the first to graduate since the agency announced its Artemis program. They were chosen from a "record-setting" pool of more than 18,000 applicants and will take part in assignments that "will expand humanity's horizons in space for generations to come."
After the ceremony, students Skyped with Moghbeli, asking her questions, moderated by Lenox Principal Asheena Baez, who noted that the astronaut "sat in the very seats you're sitting in."
"For me, it all actually really started at Lenox when I was in sixth grade," Moghbeli said, recalling a book report she did on Valentina Tereshkova, a Russian cosmonaut who was the first woman in space. "It was that book report that really got me excited about becoming an astronaut and introduced me to that possibility, that that's something I can do . . . and now I'm lucky enough to be here today and living out that dream."
Moghbeli was born in Bad Nauheim, Germany, but considers Baldwin her hometown. She graduated from Baldwin High School and earned a bachelor's degree in aerospace engineering with information technology at the Massachusetts Institute of Technology and a master's degree in aerospace engineering from the Naval Postgraduate School.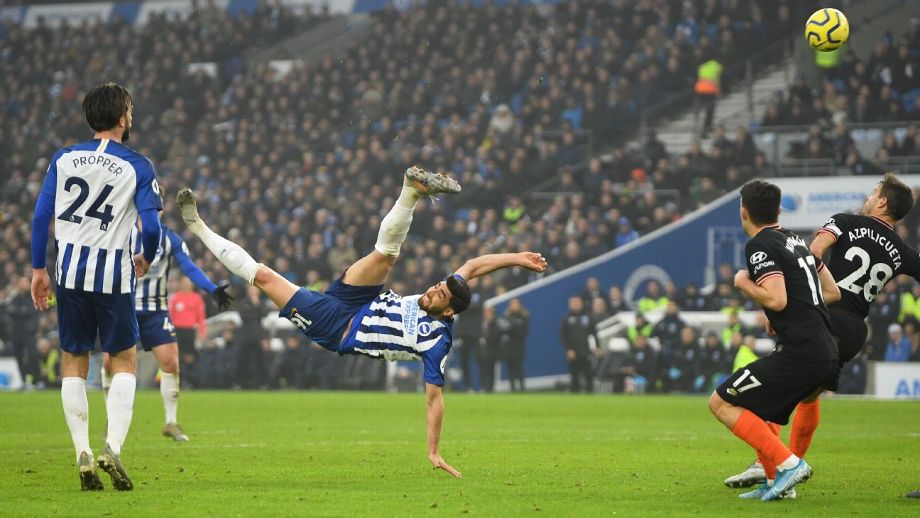 Cesar Azpilicueta
scored the first Premier League of the new decade but a brilliant bicycle kick from
Alireza Jahanbakhsh
earned Brighton a deserved point in a 1-1 draw with Chelsea.
Azpilicueta celebrated his 100th start as Chelsea captain with the opening goal, guiding the ball home from close range in the 10th minute after Tammy Abraham's shot was blocked near the goal line by Brighton's Aaron Mooy following a corner.
The result at the Amex Stadium helped Brighton end a run of nine straight league defeats by Chelsea stretching back to 1983 while Frank Lampard's side were left to rue the missed chance to seal back-to-back league wins for the first time since November.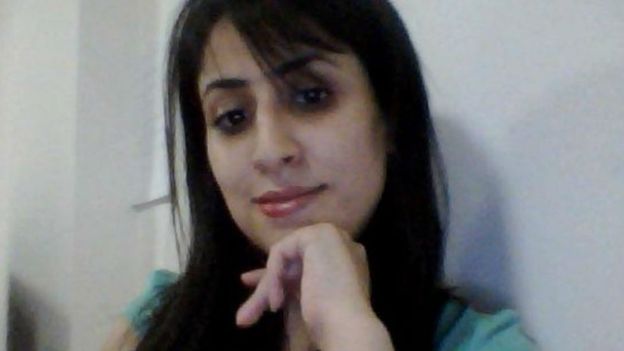 BBC: A migrant who died while trying to cross the Channel wanted to help fellow Iranians, it can be revealed.
Mitra Mehrad, 31, fell from a dinghy off the coast of Kent in August and her body was later found in Dutch waters.
Police have now confirmed her identity with the help of the BBC.
Ms Mehrad, who had started a PhD in counselling psychology, wanted to help her compatriots by researching mental health issues among Iranians, her friends said.
A massive rescue effort was launched on 9 August when she and three others fell from a flimsy vessel ferrying 20 migrants - including four children - from northern France to the English coast in rough seas.
Two were pulled from the water, and 19 people - 14 from Iran and 5 from Iraq - were brought to Ramsgate by the RNLI but there was no sign of Ms Mehrad.
Helicopters from both British and Belgian coastguards joined the search, which continued at first light the following day.
Her body was eventually found by a guard ship at a wind farm more than 30 miles off the coast of the Netherlands on 18 August.
Dutch police were only able to positively ID her body this week after the BBC tracked down Ms Mehrad's father and helped to arrange a visit to their embassy in Tehran.
A DNA sample was flown back to a lab in The Netherlands and Ms Mehrad's father was given the news on Tuesday.
'That was her desire'
The student had left the family home in the south-western Khuzestan province to complete her psychology masters degree, graduating from Assumption University in Bangkok, Thailand, in 2017.
Parvathy Varma, a lecturer who supervised Ms Mehrad's thesis, said: "She was a highly motivated person. She wanted to work hard and get a PHD and be settled, that was her desire."
Her thesis looked at mental health issues in the Iranian population and she travelled back to Iran to conduct research, working in a hospital while she collected data on personality disorders.
"She wanted to help people in her homeland," Mrs Varma said. "She said the reason why she wanted to do her research area was because people have a lot of these personality issues [in Iran]."
She recalled that her student had told her: "I don't want to do any research that isn't useful to my people."
Ms Mehrad started her PhD but was unable to find a job in Bangkok that could support her studies, Mrs Varma said. At some point in early 2019, she left Thailand, eventually arriving in France.
It is not clear exactly when she settled upon the plan to pay smugglers to carry her across the Channel, but it seems she kept it secret from friends, who were shocked to learn how she died.
In February, she had told colleagues she was planning to travel to Canada to continue her research.
Mrs Varma said they shared a joke about her plans. "I was thinking, what, all of a sudden Canada, did you find a Canadian boyfriend? She said no, no, no, I'll talk to you later."
"She also said: ''Please pray for me'. Then I thought maybe she was into something."
'Desperate to leave'
According to Dutch police, by early August Ms Mehrad had arrived at a makeshift camp at the Grande Synthe gymnasium in Dunkirk, which was home to hundreds of other migrants, many of them Iranian.
The National Crime Agency warned earlier this year that the camp was controlled by OCGs - or organised crime groups - who are "willing to use violence to threaten migrants into travelling to the UK by boat".
Two men, who helped to organise Ms Mehrad's crossing, have been jailed for manslaughter in France.
She was spoken to by the Refugee Women's Centre at the camp, where she spent just a handful of days before embarking on the doomed journey. Mrs Varma said she could not understand why Ms Mehrad made such a decision.
"That is the part I couldn't actually believe. Why was she so desperate to leave?"
Newspapers in the UK and the Netherlands named Ms Mehrad shortly after she fell from the boat, but Dutch police spokesman Ed Kraszewski said they had been unable to say for certain until her father's DNA proved a match.
"We can't say she is probably dead," he said. "We have to be sure. That's the same for her father. He has to be sure, otherwise he can go through all his life waiting.
"I know from other missing [person] cases, the people who stay behind have hope [their loved ones] will come back."
Mr Kraszewski said the positive DNA match had ended a painful wait for Ms Mehrad's family, who, more than four months after she died, can finally make arrangements to lay her to rest.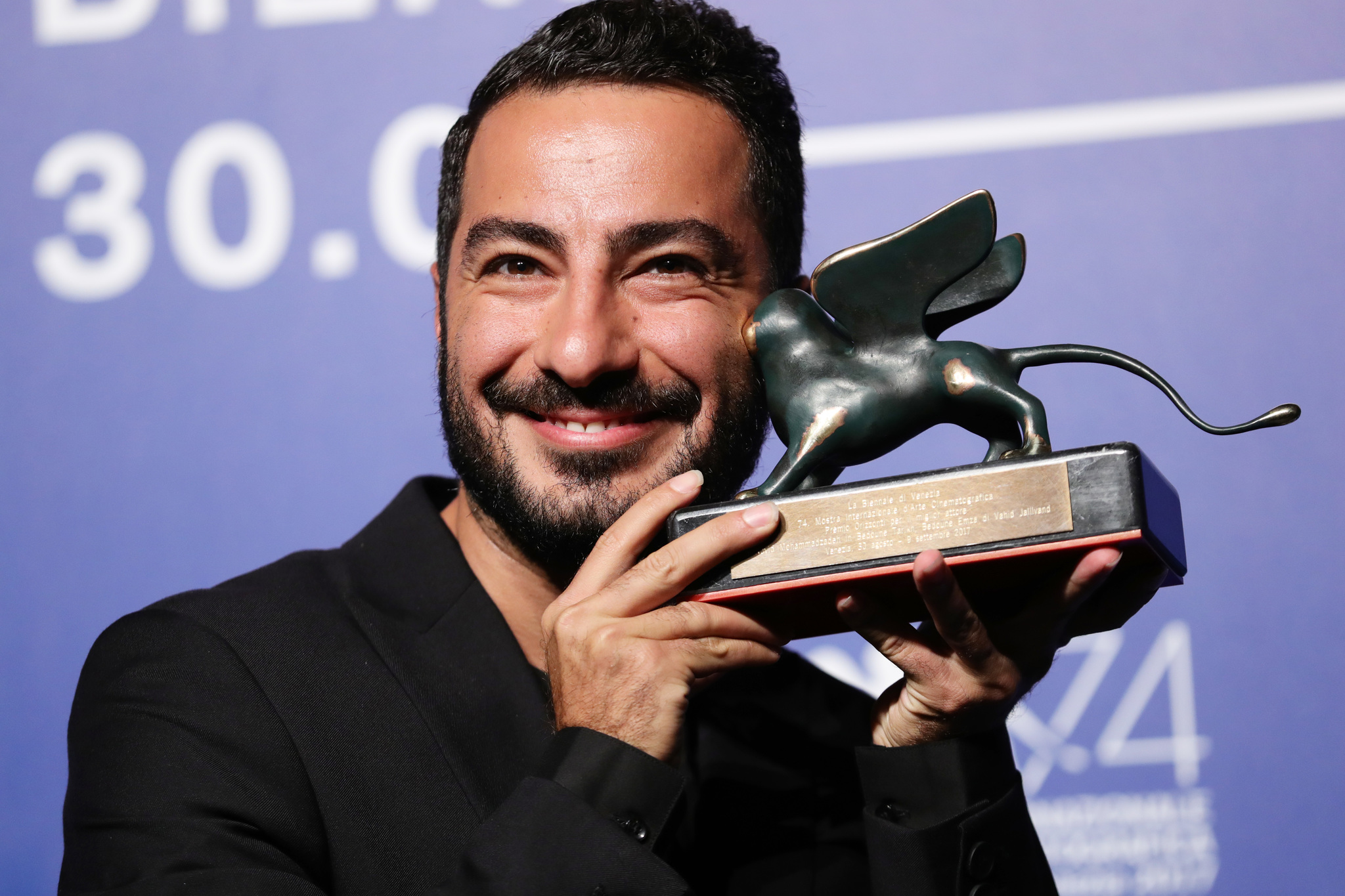 At the closing ceremony of the 32nd Tokyo International Film Festival, Iran's Saeed Roustaee was named Best Director for his thriller "Just 6.5" and Navid Mohammadzadeh's performance in the film earned him the Best Actor trophy.
In the Competition section, Iranian director Saeed Roustaee won Best Director award for "Just 6.5" and Navid Mohammadzadeh won the Best Actor award for his performance at the feature film.
In the Asian Future section, the Japan Foundation Asia Center's The Spirit of Asia prize went to "Old Men Never Die" directed by Reza Jamali.
The 32nd Tokyo International Film Festival was held October 28-November 5 in Japan.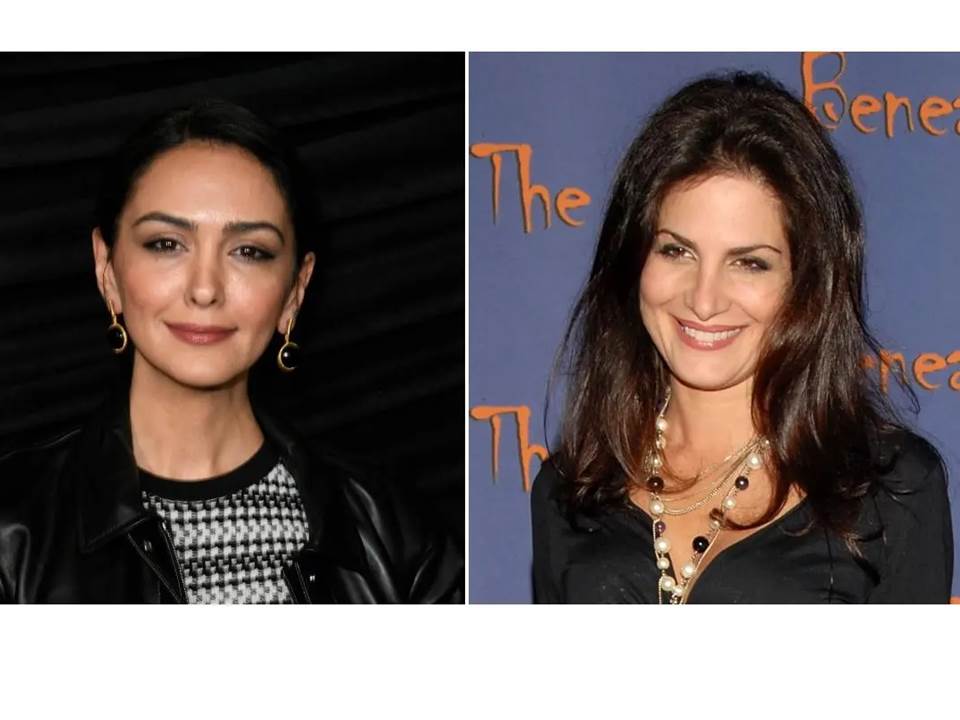 A Lot of Movie Magic Went Into Making the 'Bombshell' Cast Resemble Their Real-Life Counterparts
Nope, you're not seeing double here. Nazanin Boniadi is known for her roles on Scandal and Homeland and, for better or worse, for allegedly being tapped by the Church of Scientology to be Tom Cruise's wife before Katie Holmes stepped into the picture. She plays former Fox News correspondent Rudi Bakhtiar, whose contract was terminated when she made a sexual harassment complaint in 2007, nearly a decade before the charges made by Carlson and Kelly.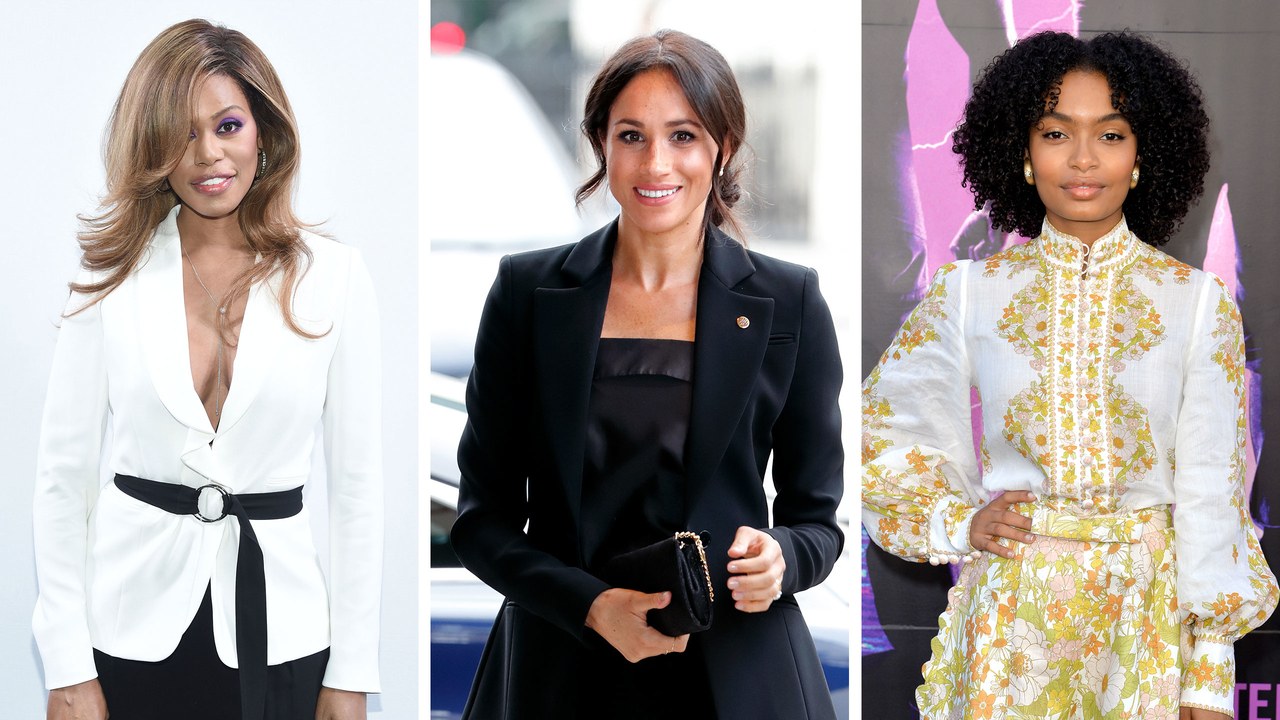 On top of
activist
,
former actor
, and
literal
royalty,
Meghan Markle
is also adding magazine editor to her already impressive résumé. The editor in chief of British
Vogue,
Edward Enninful
, tapped
the Duchess of Sussex
to guest-edit the momentous September issue for the magazine, and Meghan has delivered.
For the issue, which is framed around a theme of "Forces for Change," Meghan decided to "highlight a cast of brilliant female changemakers who are set to re-shape society in radical and positive ways" in her stint as guest editor.
The cover, photographed by Peter Lindbergh, features a composite of 15 women who inspire the duchess. All selected for their achievements in film, TV, politics, activism, and more, the list includes actors the likes of Jameela Jamil, Yara Shahidi, and Laverne Cox — the latter also becoming the first trans person to be featured on any cover of British Vogue.
New Zealand's prime minister, Jacinda Ardern, climate activitist Greta Thunberg, Jane Fonda, dancer Francesca Hayward, models Adut Akech and Christy Turlington Burns, boxer Ramla Ali, Sinéad Burke, Gemma Chan, Salma Hayek Pinault, Chimamanda Ngozi Adichie, and Adwoa Aboah are also featured on the cover.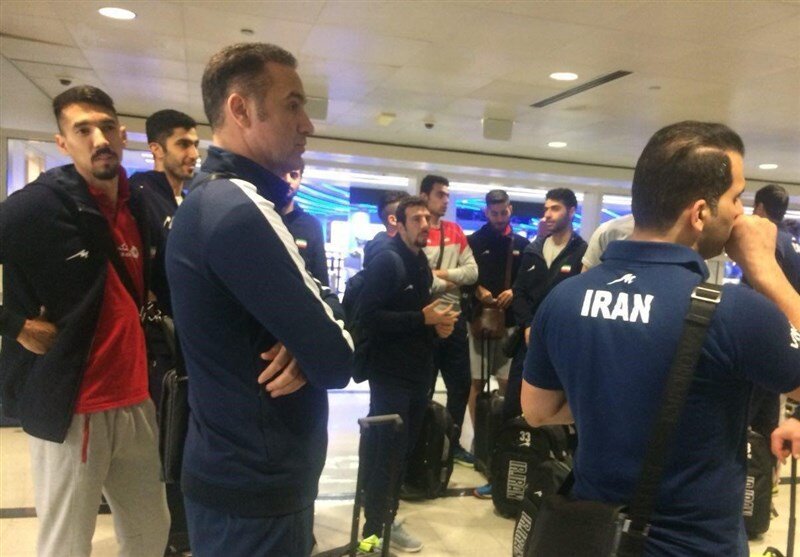 Iranian national volleyball team competing at the 2019 Volleyball Nations League Final Round, faced huge delays at Chicago airport on Monday.
The Iranian team arrived in Chicago after a 30-hour flight but was delayed for more four hours.
Director of the Iranian Foreign Ministry's Department of the Americas, Mohsen Baharvand, protested the U.S. over mistreatment of Iranian players in the airport.
Iran volleyball federation has also lodged a complaint to the International Volleyball Federation (FIVB) over the incident.
The VNL final round will be held in the Credit Union 1 Arena, Chicago, United States from July 10 to 14.
Iran have been drawn with Brazil and Poland in Pool B and hosts the U.S. are pitted against Russia and France in Pool A.
The Iranian team, who are looking for the VNL first medal, will start the competition with a match against powerhouse Poland on July 11.
Team Melli will meet Brazil on July 12.
This will be the first edition of the World League or the Nations League to have the Final Round hosted in North America.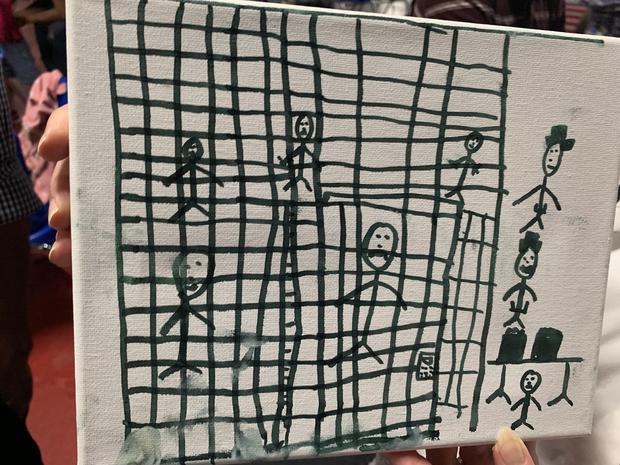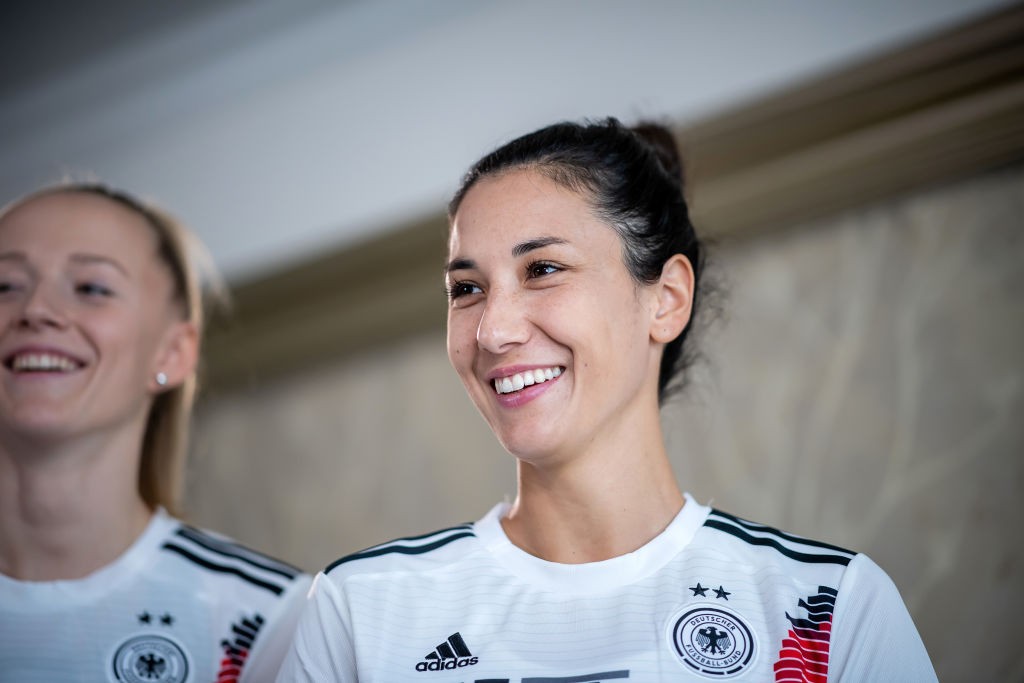 Her father is from Iran, her mother from Turkey, and the 27-year-old German had to begin her early days in football playing in a boys team.
The German, born in Köln, explained to Onefootball that things have changed since she was growing up.
"I started playing when I was three and 24 years ago it wasn't like it is now," Doorsoun laughs.
"Nowadays, a lot of girls play in the same teams as boys. But when I was three, four, five, six, that was something different.
"The boys looked at me like, 'no, what are you doing in our team, we don't want to play with girls.' But then I was totally accepted. Now it's different, sometimes you see five or six girls in a boys team but I was the only one."
Undeterred by that, it should come as no surprise that she has continued to defy the odds and now finds herself at a World Cup.
Doorsoun played on and off for the Germany youth teams but didn't make her senior bow for the national team until she was 24. A year on, she was playing at the Euros, where Germany suffered defeat to Denmark in the quarter-finals.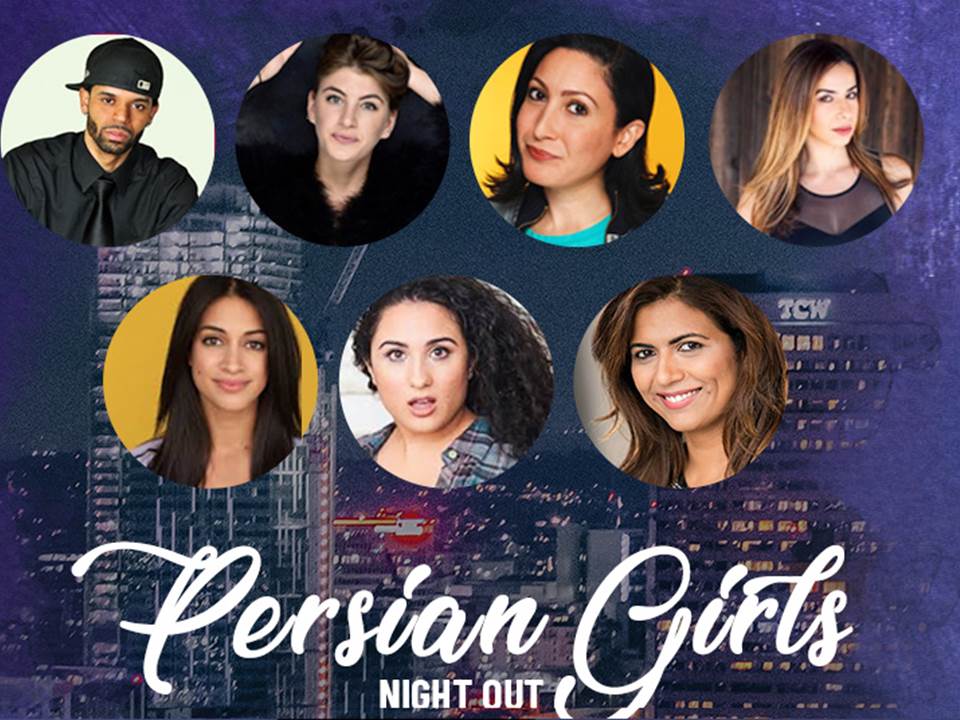 HOST: TEHRAN (Laugh Factory)
MONA SHAIKH (Producer of Minority Reportz, TruTV)
ARIEL KASHANCHI (Hollywood Improv)
KAT DEKARI (Flappers Comedy Club)
ARIANA BASSERI (Comedy Store)
SARAH FATEMI (Saffron & Rosewater)
MONA MIRA (Brooklyn Nine-Nine)