Public Page
Follow
Jahanshah Javid
Age: 57 |
Birth City: آبادان |
Joined on October 02, 2012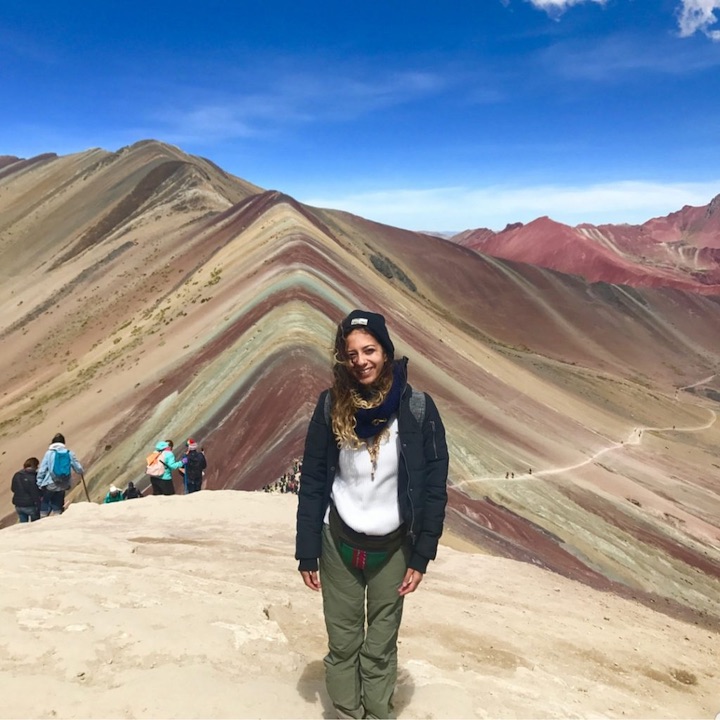 Rainbow Mountains, Cusco, Peru
Travel Secrets: An extraordinary 21 year old girl, Melica Bokaie from Iran started travelling just two days before her 20th birthday, and never quite stopped! We caught up with her in Canada for a quick chat.
Who is Melica Bokaie: She is a girl living her dreams! She's been travelling and volunteering for more than 19 months. After exploring South America, she's currently doing some good work on a small island in Western Canada.
We heard that you are a teacher as well. So how did this teacher turn into a traveller: I have always wanted to work with children—that's what my mother does back in Iran. She is an English teacher and she has her own institute. I started working there since I was 13. I didn't need to work but I was passionate about teaching. I studied theatre in high school and when I got my diploma, I decided to not go to University. I wanted to become a dancer and I couldn't perform dance in my country of origin. So I started teaching in different kindergartens, working full time and saving money to travel. I'm still a teacher, but now I work worldwide.
Do you have to be rich to travel the world: Not at all. You just have to be courageous. There are thousands of ways to travel cheap and make money while being on the road. From hitchhiking to busking. From writing a blog to volunteering! If you want to do something you will find a way to do it. Money helps but it's not the only thing you need.
Did travelling change you as a person: It sure did. I find myself more patient. I definitely became street smart and overall people say I look happier than before!
One location that took your breath away: Punta Tumbo. Three hours south of Puerto Madryn in Argentina. I spent my 21st birthday there, in Northern Patagonia, with more than one million penguins!!
How long does it take to pick up a language: It's different for every person. It depends on how much you practice. I learned English since I was 2. And I always thought you have to go to classes and study a language to be able to speak fluently. But I was travelling around South America, living with people who couldn't speak even a word of English, and I had to communicate with them. It took me 3 months to get used to hearing Spanish, 6 months to speak some basic words and around 14 months to communicate at an intermediate level! I heard Spanish more than 12 hours a day and I tried quite hard to learn the grammar but it was possible without any classes and only by talking to people. That's me, it may take less or more time for others.
A strange encounter with a local: I was hitchhiking in Chile, and a couple picked me up. They asked where I'm from and I answered Iran. The girl said" Que es Iran"? "What is Iran?" !!! I started explaining and showing her the map! And she said, she thought Iran and Iraq are the same and there are huge deserts!!! That is the most strange thing I've ever heard about Iran! >>>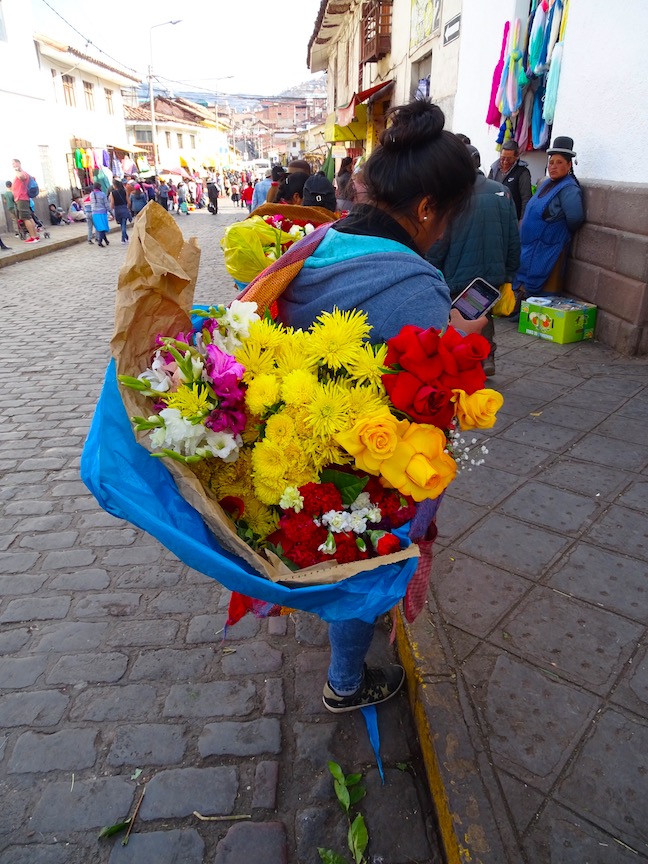 Outside San Pedro Market.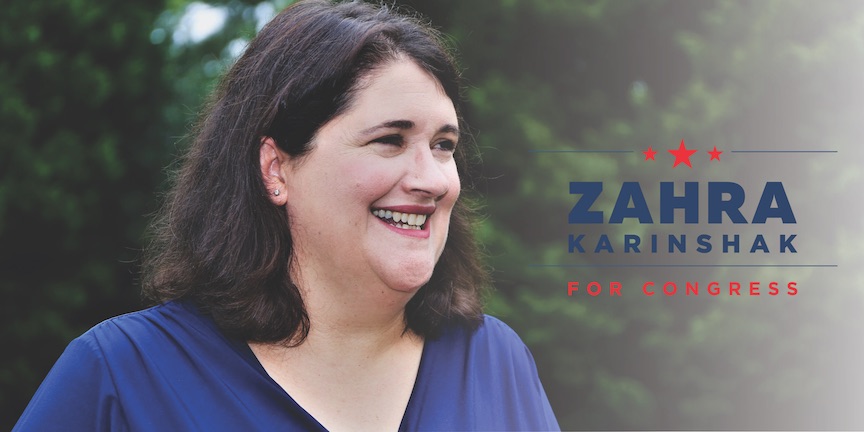 Public Affairs Alliance of Iranian Americans, PAAIA
: Georgia State Senator
Zahra Karinshak
has announced her candidacy for Georgia's 7th congressional district in the upcoming 2020 elections.
If successful, Zahra will be the first Iranian American to serve in the United States Congress and the highest-ranking Iranian American elected to public office. Zahra Karinshak currently serves in the Georgia State Senate, where she was elected as the first Iranian American to the electoral body in 2018, beating the Republican incumbent.
"The time is now," said Zahra. "We cannot wait to fix Washington. There is so much partisanship and bickering that we need true leadership. I'm going to hold Washington accountable."
Zahra (Sheikholeslam) Karinshak graduated from the United States Air Force Academy in 1989, placing her in the 9th class to accept women. Zahra was the top graduate from intelligence school with the highest academic average in the course's history. Upon graduation, she served as an intelligence officer during the first Gulf War and then returned home to attend Emory University School of Law.
During her military service, Zahra received many awards, including the Meritorious Service Medal and the Air Force Commendation Medal. As a federal prosecutor, she gained experience in conducting grand jury investigations, trials, and prosecuting cases involving fraud, public corruption, money laundering, violent crimes, child exploitation, and immigration. After 21 years of practicing law, Zahra decided to continue serving her country in a new way: as a public official.
As a Georgia State Senator, Zahra serves on a diverse range of committees including Agriculture and Consumer Affairs, Natural Resources and the Environment, Special Judiciary, and Veterans, Military, and Homeland Security. Having served on these committees, Zahra has established herself as a voice for the people of Georgia and her district. As such, Zahra is running for 7th congressional district to serve as a changemaker devoted to improving her community at the federal level.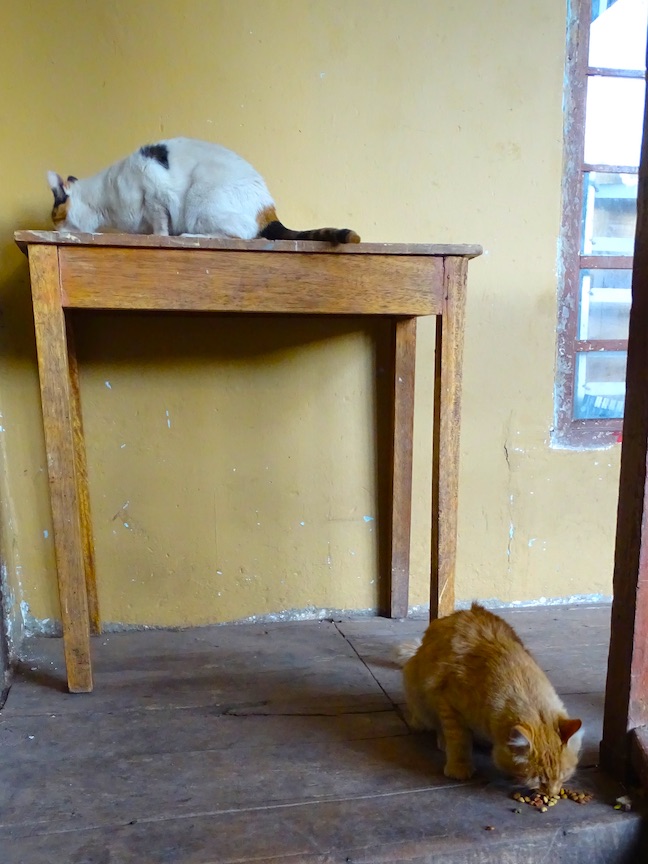 When I leave the house I give food to the neighbors' cats.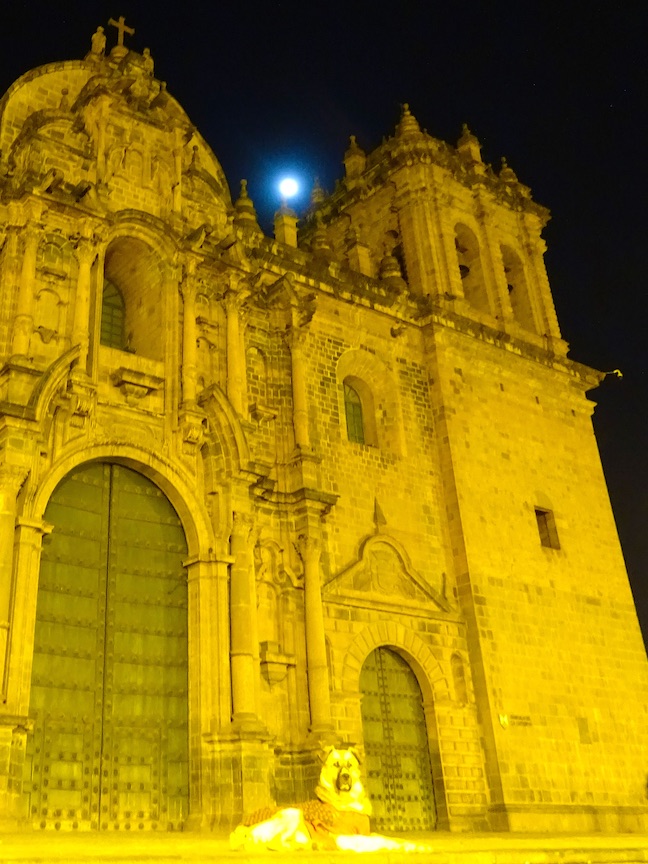 In front of the main cathedral tonight.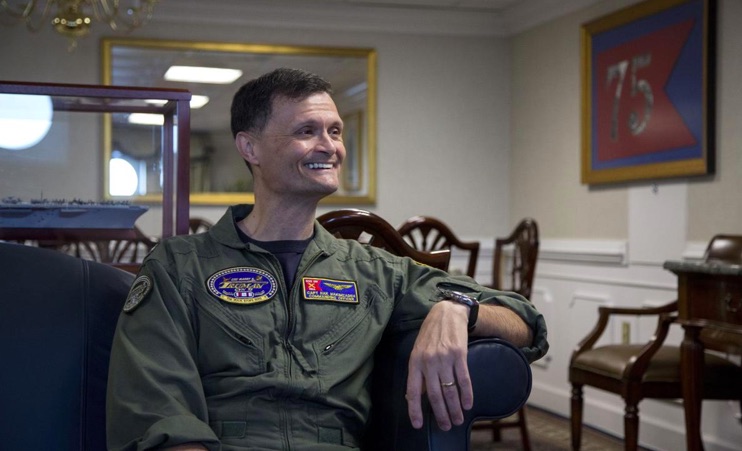 Pilot Online: The new skipper of one of America's aircraft carriers fled Iran as a child.
Now, he's preparing for a deployment that could take him back to the region at a time of heightened tensions between the two nations that helped mold him into who he is today.
Capt. Kavon Hakimzadeh took command of the USS Harry S. Truman in July, achieving a goal he set for himself 30 years ago after he first laid eyes on an aircraft carrier in Norfolk. Back then, he was a young sailor who'd joined the Navy straight out of high school to serve a country he had only lived in for about a decade.
His journey from Tehran to enlisted sailor to an officer in command of the ultimate symbol of American seapower is a story that he believes serves as a testament to the opportunities the United States provides.
Hakimzadeh (pronounced Ha-KEEM-za-day) was born in Texas to an American mother and an Iranian father, but moved to Iran when he was still a baby. He fondly remembers his childhood there during the 1970s.
He attended an international school where they spoke Farsi and English, kept the faith of his Southern Baptist mom and had uncles and cousins who lived nearby. At the time, Iran was pro-American and embraced many aspects of Western culture.
It was, as Hakimzadeh says, an "idyllic" childhood.
But that quickly changed during the Islamic Revolution in 1979.
He and his family were forced to flee to America when he was 11, his sister was 9 and his mother was seven-months pregnant. They were rushed onto an airplane as the airport was about to close, destined for a small town near Hattiesburg, Miss. where the son of one of his father's business partners had agreed to take them in.
He said the weeks leading up to their departure were very much like the opening scenes in the 2012 Ben Affleck film "Argo," which is based on the true story of the CIA's efforts to rescue six Americans who were hiding in the Canadian embassy in Iran after the revolution.
"It just happened to be a country in chaos, a country in revolution. And so as an 11-year-old it was a little traumatic to have life as you know it completely change like that," Hakimzadeh said. "I think it is probably a lot to do with why I decided I wanted to serve and wanted to be in this line of work."
Hakimzadeh enlisted in the Navy to take advantage of the opportunities the military provided and give back to a country he and his family love for all it's done for them.
"Coming from the experiences we dealt with as a family ... They've seen the alternative," he said. "They strongly support what I do."
Hakimzadeh is now preparing for the possibility that he could be called to return to the Middle East. His carrier strike group has already completed its last major pre-deployment exercise.
While the Navy doesn't disclose where its ships plan to go or when, aircraft carriers are frequently used as a highly-visible deterrent when tensions flare up around the world. The aircraft carrier USS Abraham Lincoln is currently in the Middle East serving that purpose after Iran shot down an American drone and seized foreign oil tankers.
If the Truman is called to take the Lincoln's place in the region, Hakimzadeh said he and his crew are prepared.
"There's not some particular personal angst involved," he said. "I've deployed there multiple times in the past."
Hakimzadeh, whose call sign is "Hak," spent much of his career as an E-2 Hawkeye flight officer based in Norfolk. He's flown in combat zones in Iraq and Afghanistan and has completed eight operational deployments on seven different ships, earning the Bronze Star and Legion of Merit.
While he knows his last name is uncommon in the United States, in some ways it helps serve as an icebreaker when he's deployed in the Middle East working with U.S allies or during port visits. Hakimzadeh still speaks a little Farsi and is always happy to tell his family's story to those who want to know more:
"I love to tell people that it's a testament to our merit-based Navy that a kid at 19, 20 years old can look at these things and go, 'You know what? I want to command those one day.' And it's certainly a testament to the United States of America that a guy named Kavon Hakimzadeh can do that."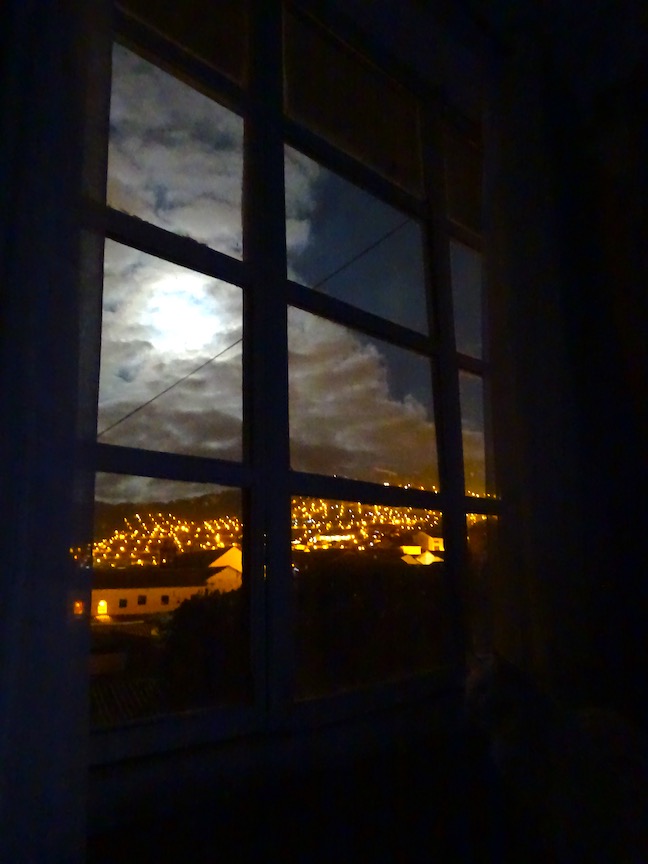 Valentino looking out the window under the full moon this morning.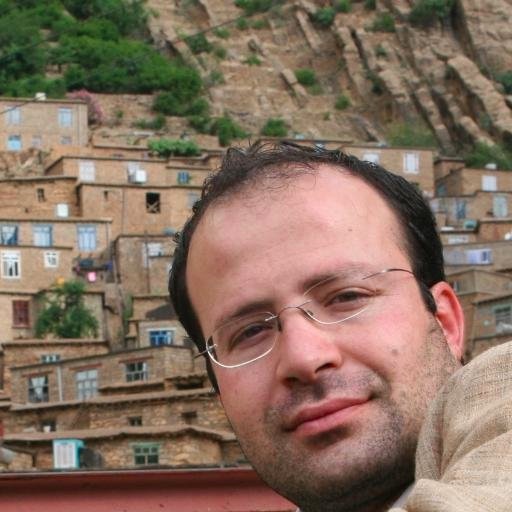 A British-Iranian dual national has been arrested in western Iran, according to his family.
The wife of Kameel Ahmady, a social anthropologist, said he was taken into custody on Sunday from their home without a reason being given.
Mr Ahmady has researched female genital mutilation and child marriage in Iran, among other subjects.
Another British dual national, Nazanin Zaghari-Ratcliffe, has been in Iranian custody since 2016 over spying claims.
Earlier this year, the UK foreign office advised all dual nationals against all travel to Iran because of the risk of arbitrary detention.
The new alleged arrest comes as high tensions, caused by oil tankers seizures, continue between the two countries.
Professional websites in Mr Ahmady's name identify him as "British-Iranian originally from Kurdistan". His LinkedIn profile says he studied at a number of UK universities, including the London School of Economics and Political Science (LSE).
A spokesman for the Kurdistan Human Rights Network, who reported his arrest, said Mr Ahmady has lived in Iran for many years.
Officials in both countries are yet to confirm he has been taken into custody.
In an interview with BBC Persian, his wife Shafaq Rahmani alleged security agents came to the couple's house and "took away documents, including his ID card".
She said a local judicial official later confirmed a one-month temporary detention order had been issued against Mr Ahmady.
"They have not provided any information about the reason for the arrest or the charges against Kameel," Ms Rahmani wrote on Instagram.
Iran does not recognise dual nationality and there are no exact figures on the number of detainees who are also foreign nationals.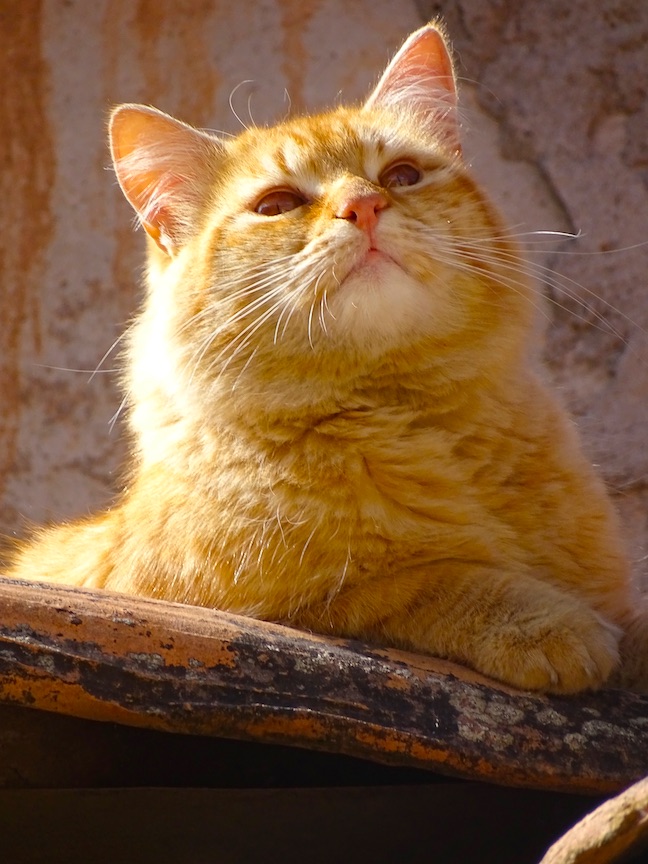 Checking out the pigeons.