Public Page
Follow
Jahanshah Javid
Age: 57 |
Birth City: آبادان |
Joined on October 02, 2012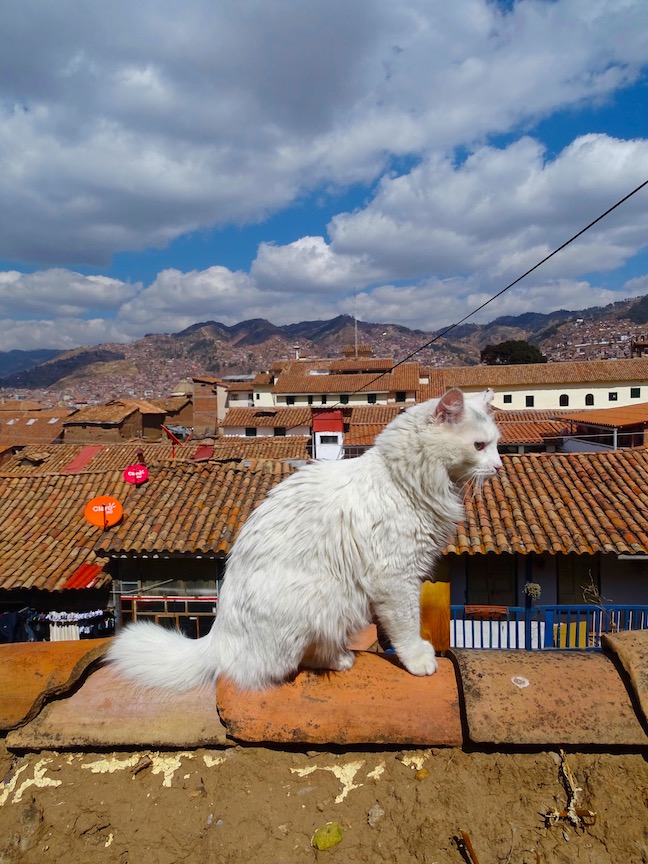 Valentino sitting on the garden wall.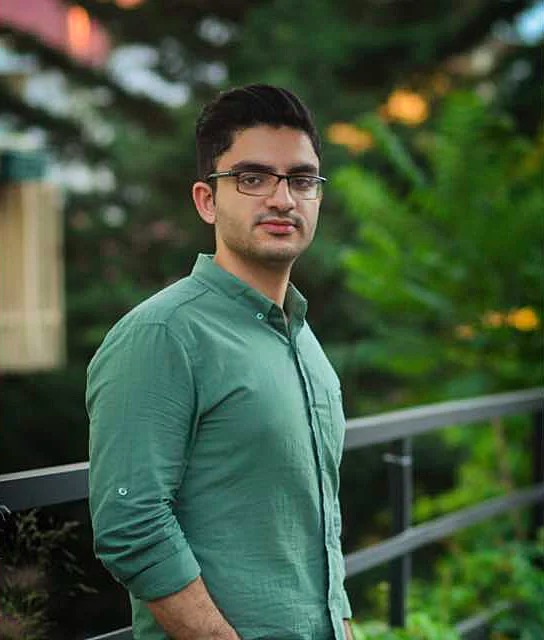 Nima Abdollahpour. Courtesy photo
Davis Enterprise: Last week, after a year of getting graduate school applications and travel documents in order, Nima Abdollahpour prepared to travel from Iran to California to begin a Ph.D. program at UC Davis. On Sept. 9, Abdollahpour flew from Tehran to Istanbul. Three days later, he went to the airport to take a direct flight to San Francisco, a flight he was never allowed to board.
When Abdollahpour presented his passport and his F-1 student visa at the Turkish Airlines check-in counter, the airline officer asked him to wait. The officer then took out a piece of paper that Abdollahpour was able to see at one point. "It is recommended that Nima Abdollahpour does not board this flight," Abdollahpour says the paper read. After consulting with someone, the officer told Abdollahpour he would not be allowed to fly.
Abdollahpour is not the only Iranian student who was barred this month from flying to the United States. He says he is in touch with 17 other students who were prevented from boarding flights out of Doha, Tehran, Isfahan and Mashhad on their way to the U.S. The students, many of whom studied together at the Sharif University of Technology in Tehran, have shared information with each other as they search for answers from the U.S. government.
The Trump administration's travel ban, which bars Iranians and nationals of six other countries from traveling to the U.S., does not apply to Iranian students, an exception that helped the ban get through the U.S. Supreme Court. Abdollahpour and the other students were all traveling with valid student visas issued by the U.S. State Department. The first of them was prevented from flying on Sept. 3 or 4, Abdollahpour says.
Officials at the University of California and the National Iranian American Council independently confirmed that, beginning in early September, the Trump administration has prevented Iranian students admitted to American universities from traveling to the United States.
"Roughly a dozen grad students from Iran with valid visas from the U.S. State Department have been denied entry onto flights bound for the United States," an official at the UC Office of the President says, referring only to those admitted to UC campuses.
On Friday, the NIAC issued a statement saying it is "deeply concerned by reports that a large number of Iranian students with visas were barred from boarding their flights at the last minute by the Trump administration."
The NIAC has worked directly with students, provided a confidential online form for them to report their circumstances, and coordinated with universities. "This is a widespread thing," NIAC Policy Director Ryan Costello says. While NIAC is aware of 16 students who were barred from flying, Costello estimates that "dozens of Iranian students" admitted to universities across the U.S. have been stopped at airports this month.
While some newly admitted Iranian students have successfully arrived at U.S. campuses this month — one at UCD, another at UC Santa Cruz — NIAC says the rate of denial is high enough to effectively constitute a travel ban. "There seems to be a change in policy that imposes a second level of the Muslim ban on students from Iran who have been accepted to study in the United States," Costello says. "It hasn't been every student, but it does seem like a large chunk of this new class of Iranian students has been blocked."
Timeline
For Abdollahpour, the last-minute rejection has come as a blow just when he thought he had reached the end of a long, complicated and costly process. Because there is no U.S. Embassy in Iran, students living in Iran must travel abroad to interview for their visas, most often to Turkey, Armenia or the United Arab Emirates, which host the only U.S. embassies with officials who speak Farsi.
In May, Abdollahpour travelled to the U.S. Embassy in Turkey to interview for his visa, flying first to Istanbul and then taking a seven-hour bus ride to Ankara. There was no guarantee his visa would be approved. Since the travel ban was implemented, Iranian students have been subject to rigorous screening and vetting that has lengthened processing times and diminished the chances of approval.
On July 9, Abdollahpour received an email from the State Department notifying him that his visa was approved. He paid an Iranian courier service to retrieve his passport from the embassy in Ankara and began making arrangements for his move to Davis.
On Sept. 6, three days before his flight from Tehran to Istanbul, Abdollahpour heard that a few students had just been prevented from boarding their flights to the U.S., though they were not told why they were not allowed to fly. One student, flying out of Doha, said he was shown an email sent from U.S. Customs and Border Protection to Qatar Airlines.
Another of the students who was turned away decided to check his visa status in the online system and noticed his case had been updated several weeks after his visa was issued, which he thought was unusual. He told the other students, who also found that their cases were updated long after the visas were issued. When Abdollahpour heard this, he logged into the system and saw, while his visa was issued in July, the last update to his case was made on August 30. However, as far as he could see, there was no new information or any change in his visa status.
Slightly worried, Abdollahpour contacted UC Davis. The university's Office of Global Affairs told him they would do their best to address the issue and Abdollahpour left for Istanbul to catch his flight to San Francisco. "I said goodbye to all of my family," he says. "I gathered all my stuff and packed my bags."
After they were turned away at airports, several students called U.S. embassies. The embassies told the students to contact Homeland Security or Customs and Border Protection. In turn, those agencies told the students to get in touch with the Embassy. "No one tells us what is wrong," Abdollahpour says.
The National Iranian American Council and the University of California, who have coordinated with each other as well as reached out to the State Department, Homeland Security and the White House, say they are no closer than the students to getting an explanation from the government. Neither the White House nor the Department of Homeland Security could be reached by the Enterprise for comment >>>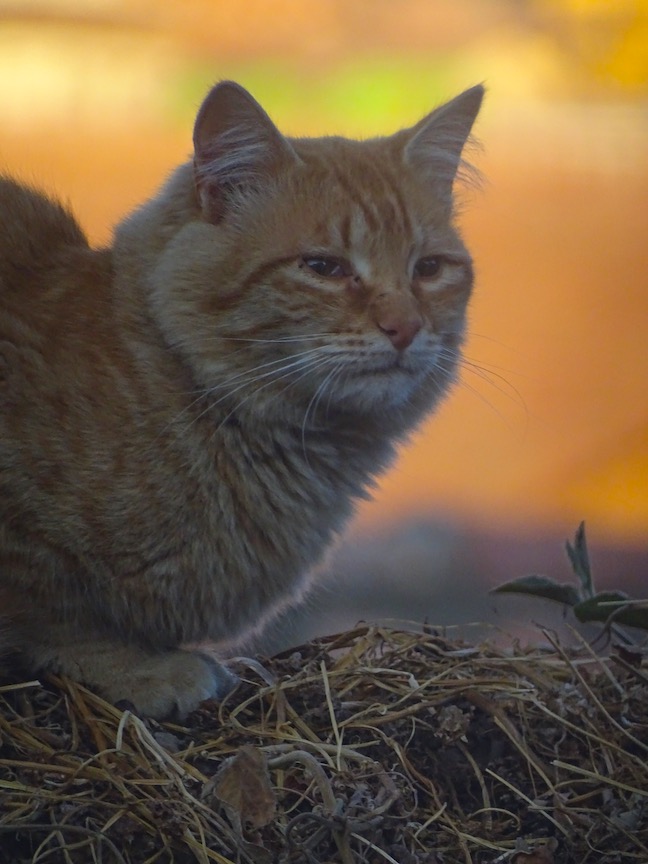 Roshan on the tumbo vine.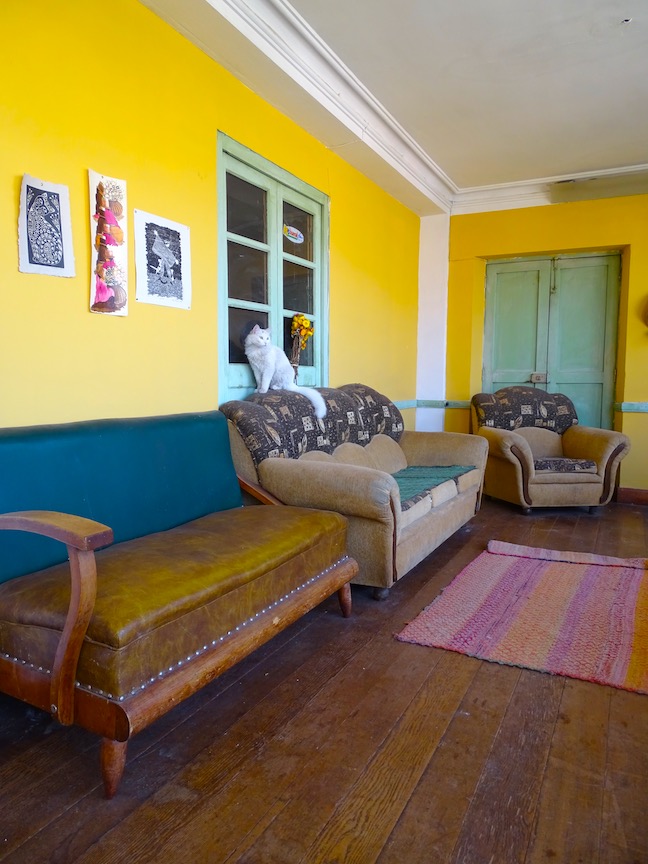 Valentino in the living room.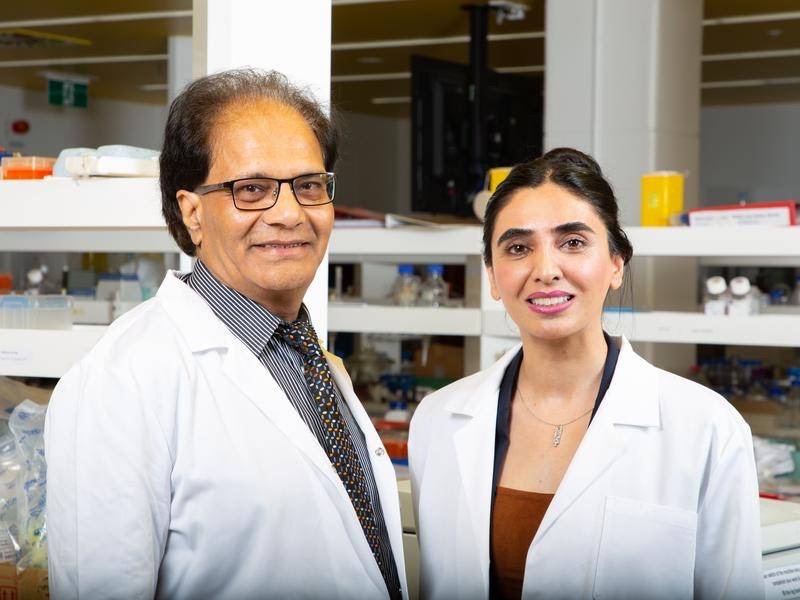 Prof Suresh Bhargava & Dr Neda Mirzadeh (R) say gold is more effective at killing cancer cells
Australian Associated Press: Cancer treatment could be enhanced by gold-based molecules engineered by Australian researchers which leave behind fewer toxic side effects.
The RMIT University study published in 'Chemistry - A European Journal' found the molecules were up to 24 times more effective at killing cancer cells than widey used anti-cancer drug cisplatin.
It's hoped the molecules could lead to a promising new class of gold-based drugs that can wipe out the cancer without destroying healthy cells.
RMIT's Molecular Engineering Group co-leader Dr Neda Mirzadeh said the effectiveness of other metal-based drugs is limited due to toxic side effects.
"The gold-based molecules we've designed are far more selective and stable," Dr Mirzadeh said.
"Our results show there's incredible potential here for the development of new cancer-fighting therapeutics that can deliver lasting power and precision."
The molecules were evaluated in pre-clinical tests and found to be highly toxic against prostate, breast, cervical, melanoma and colon cancer cells.
Animal trials showed the molecules inhibited tumour growth up to 46.9 per cent compared to 29 per cent with cisplatin.
The research group, which falls under the umbrella of RMIT's Centre for Advanced Materials and Industrial Chemistry (CAMIC), are one of just a few in the world focusing on the medical potential of gold.
CAMIC director Distinguished Professor Suresh Bhargava said gold had an ancient history of medical use, particularly in India and China.
"We know that gold is readily accepted by the human body and we know it has been used for thousands of years in treating various conditions," Professor Bhargava said.
"Essentially, gold has been market tested, but not scientifically validated.
"Our work is helping both provide the evidence base that's missing, as well as delivering new families of molecules that are tailor-made to amplify the natural healing properties of gold."
The research team is seeking funding to support the next stage of the research including clinical studies.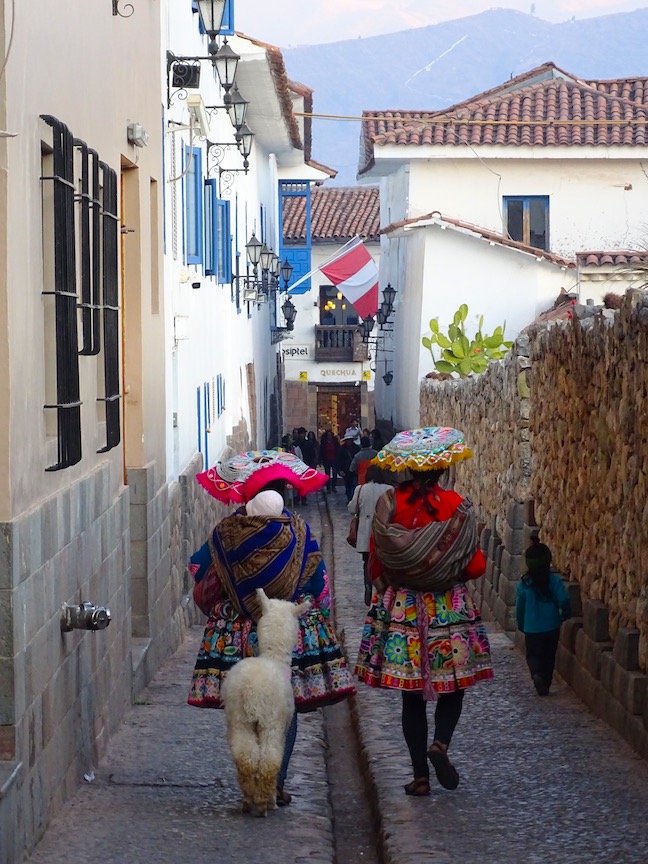 On Calle Romeritos yesterday.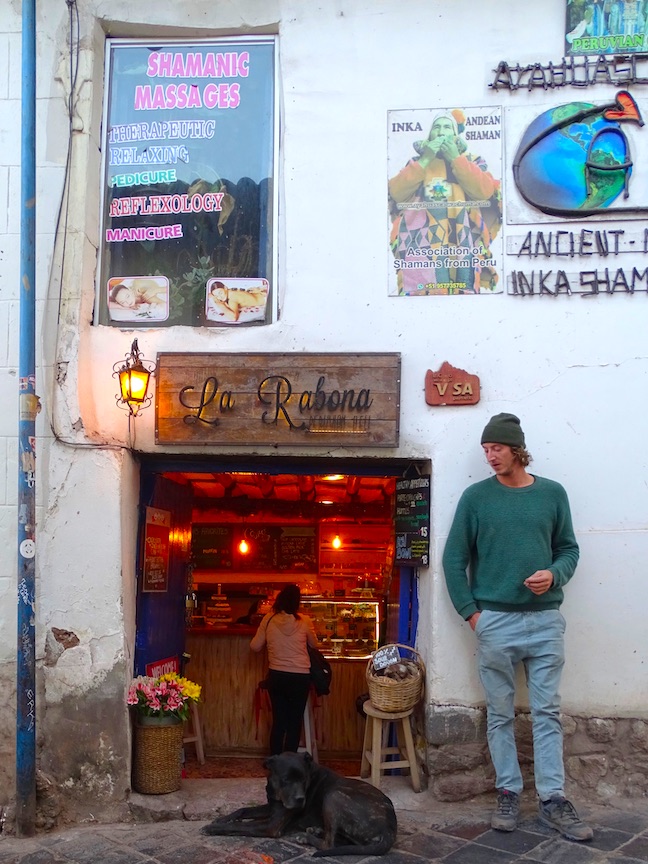 One of the best pastry/deli shops in Cusco, where I buy my bread.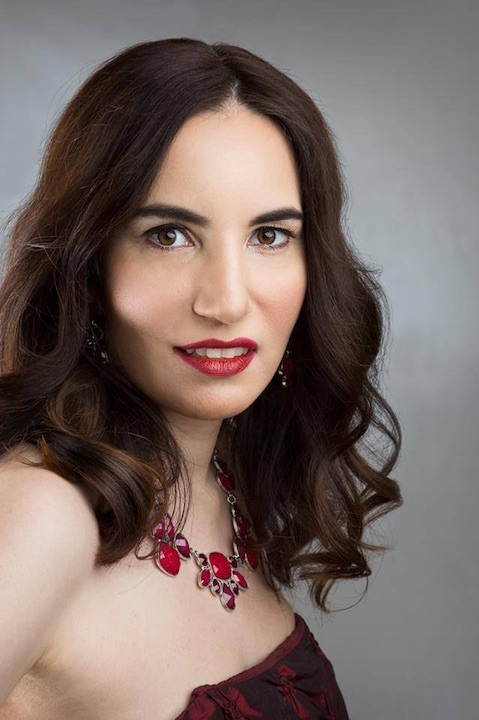 "It's important to have gratitude to be able to follow such a great path"
Thrive Global: As a part of my series about pop culture's rising stars, I had the distinct pleasure of interviewing Vida Ghaffari. Multi award-winning Iranian-American actress Vida Ghaffari was born and raised in the Washington DC metropolitan area. The daughter of esteemed NASA scientist, mathematician, and professor Abolghassem Ghaffari and artist and art teacher Mitra Ghaffari, Vida was infused with a diverse artistic and analytical upbringing. Melding the realms of art and science, and hailing from the prominent Qajar dynasty via her mom's side of the family (Vida has two lines of descent from Fath-Ali Shah) and the aristocratic, artistically and politically powerful Ghaffari clan (who still has a street named after them in Tehran), which pre-dates Islam on her father's side, Vida — with her royal bearing and Old World formality — often portrays regal, powerful and authoritative women...
Thank you so much for doing this with us! Can you tell us the story of how you grew up?
I grew up in the DC metropolitan area in a tough but interesting time for an Iranian-American family. It was after the revolution and my family's life really changed. Many friends and relatives came to stay with us…I remember my parents always going to airports and picking up friends and relatives and seeing how hard life was for these people. It seems like in a way, they were casualties from the political situation in Iran and I really got to see how people experienced life. Seeing this tough reality for many really affected me and how I felt about expressing myself about the human condition led to the arts. My folks were so preoccupied in housing and prepping these people for living in the states and on top of all that, I was bullied a lot in school about being Iranian, so film and television become my own escapes. I studied Theatre and Journalism at the University of Maryland, College Park, which is one of the largest universities in the states. These days, I'm a working SAG-AFTRA actress who is always working on improving my craft and growing as an artist.
Can you share a story with us about what brought you to this specific career path?
I got my start as a journalist reporting for some non-religious, non-political Persian satellite TV stations. They liked my voice and the fact that I spoke English with no accent, so I started voicing their promos in Farsi and English. I joke that it was twice the work for half the pay working in two languages. One of the editors graciously offered to put some clips together, which lead to my voiceover demo real and was a good way to find my first vo agent. I also took classes and seminars. My acting career took off soon after that.
Can you tell us the most interesting story that happened to you since you began your career?
When I booked the Mindy Project, my character Nasreen was covered in a headscarf. Since I was acting in the pilot and there is a lot of emphasis on that episode, the producers and even the network was very worried that the scarf would loosen up or not look right again, so when they broke us for lunch on the Universal lot, I ate in the commissary with a full on headscarf. Needless to say, I remember how hard it was to chew with such a tight scarf..I have so much respect for women in Iran. They are really subjected to a lot and have handled their situation with grace and dignity.
Can you share a story about the funniest mistake you made when you were first starting? Can you tell us what lesson you learned from that?
It's not really a big mistake, but I remember I took an acting class out here when I first moved out here and it was probably 4 to 5 hours long. I was shooting a film earlier that day and didn't get a chance to eat dinner. I took a health bar with me and ate it in class, to which my instructor singled me out in front of 30 others students, "What do you think this is Miss Ghaffari, a dinner theatre?" I probably should have stepped out to eat that bar. For the rest of the time I took the class, other students would joke and call me out on it. Mind you, I was very hungry and it was a bar >>>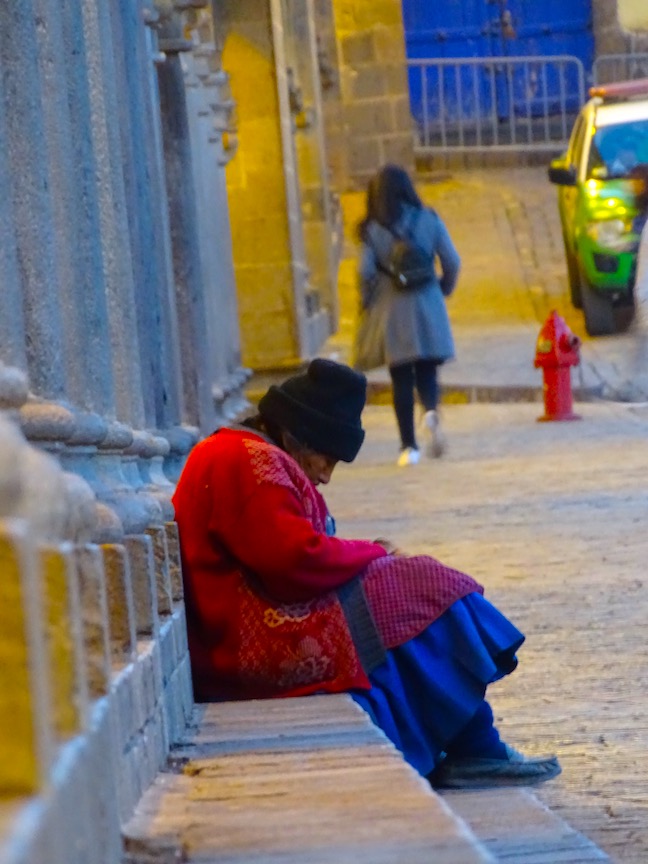 In Plaza de Armas.