Public Page
Follow
Jahanshah Javid
Age: 57 |
Birth City: آبادان |
Joined on October 02, 2012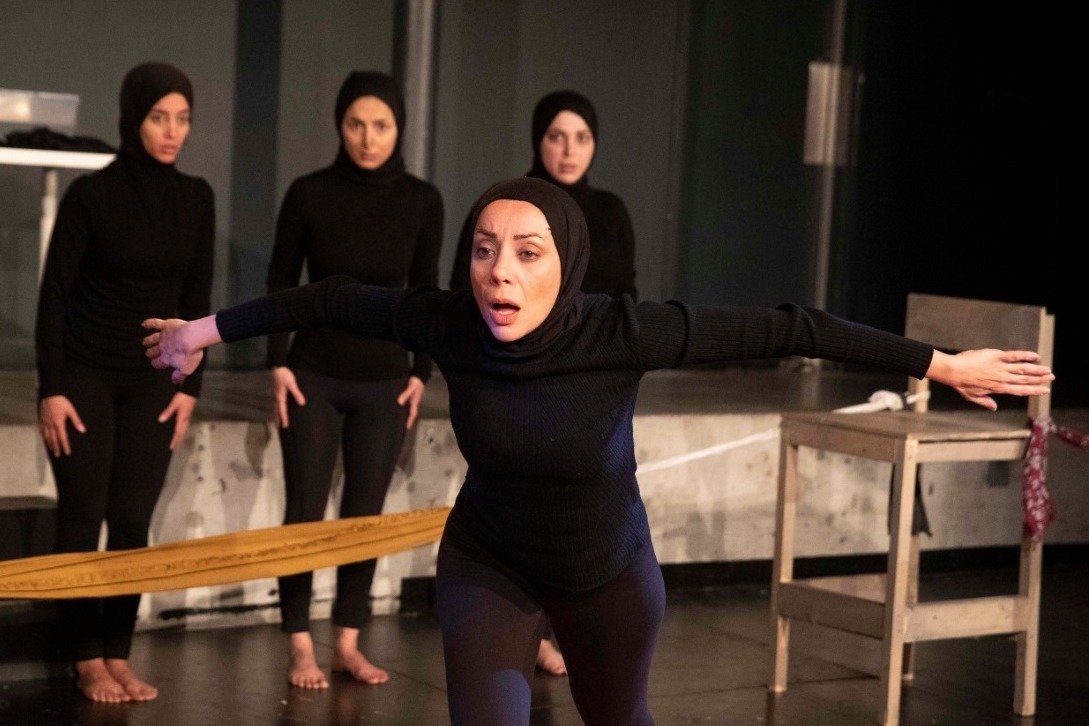 SWIM TEAM by Jaber Ramezani (Nowadays Theatre/Alma Matters Productions). At the Theatre Centre (1115 Queen West, Toronto). Runs to November 17.
Now Toronto: A promising work at SummerWorks 2018, this remount of Jaber Ramezani's drama about the limitations on women's freedom in post-revolution Iran still packs a punch, but it could go further.
Led by their coach, Roya (Banafsheh Taherian), three aspiring young female athletes – Lili (Aylin Oyan Salahshoor), Katy (Mahsa Ershadifar) and Nary (Tina Bararian) – practise swimming in a remote, arid section of Iran. The twist? There's no pool in the area. Instead, Roya has constructed a make-believe pool in a flat, in which the women can work on their strokes, breathing techniques and build their team spirit.
In a program note by director Aida Keykhaii and assistant director Sarah Marchand, we're told that sports in Iran became subject to gender segregation after the 1979 revolution. Money and facilities were scarce, and the laws about women wearing hijabs meant they couldn't easily compete against each other. Hence, many women's sports teams disbanded.
So there's a disturbing allegorical undertow to this seemingly absurd situation.
But at 65 minutes, there's room to expand the script. The young athletes remain mere types – Lili is anxious and nervous, Katy is more of a follower and Nary is a pink-haired rebel. Why do they want to swim? What are their home lives like?
Taherian's Roya remains the most intriguing character, a woman who had achieved some success before but has had her freedom curtailed. Her story recounting a dream involving Michael Phelps isn't fully developed, but the charismatic actor suggests lots with her expressive eyes and gritty, world-weary voice.
The production, too, creates a haunting effect, particularly Nancy Boake's shimmering lighting that, with a little imagination, makes us envision the pool these women ought to be swimming in.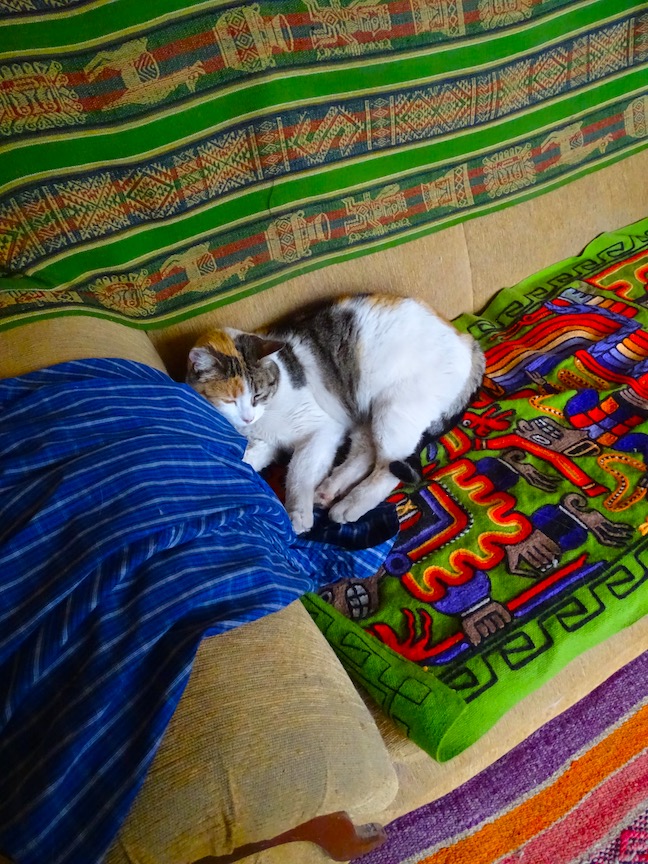 Soraya in the living room this morning.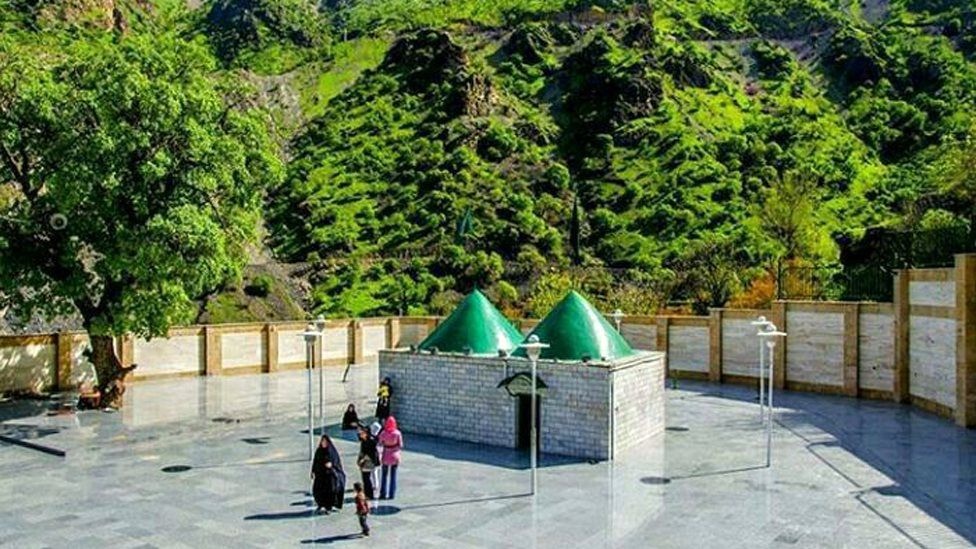 BBC
: The Yarsan faith is one of the oldest in the Middle East.
Also known as Ahl-e Haqq (People of the Truth), it is estimated to have between one and three million followers in Iran, most of whom live in western, predominantly Kurdish provinces. Another 120,000 to 150,000 live in Iraq, where they are commonly called Kaka'i.
Behnaz Hosseini, a visiting research fellow at the University of Oxford who has studied religious minorities in Iran and Iraq, recently spent time with a Yarsani community during a three-day period of fasting that takes place each autumn >>> photos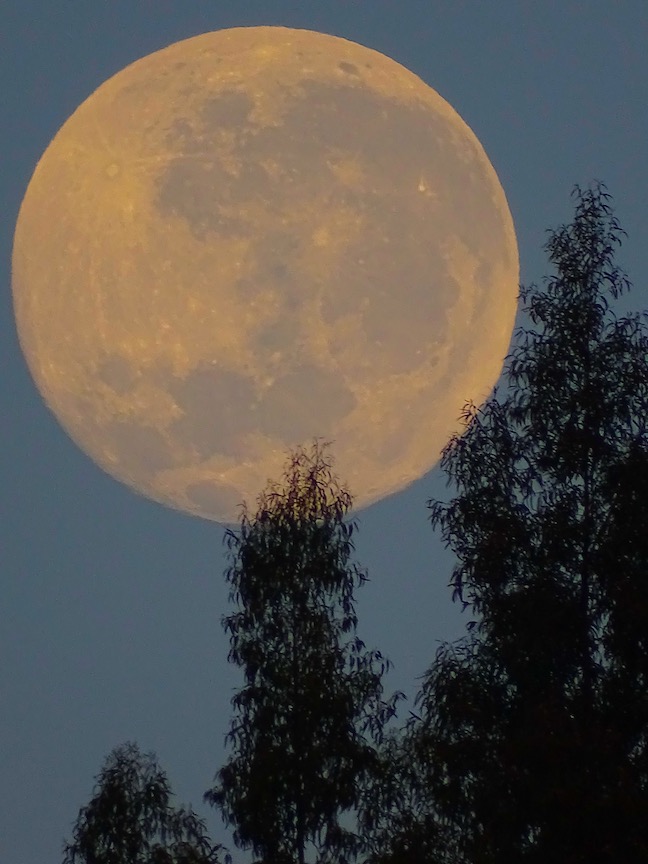 This morning above San Cristobal Church.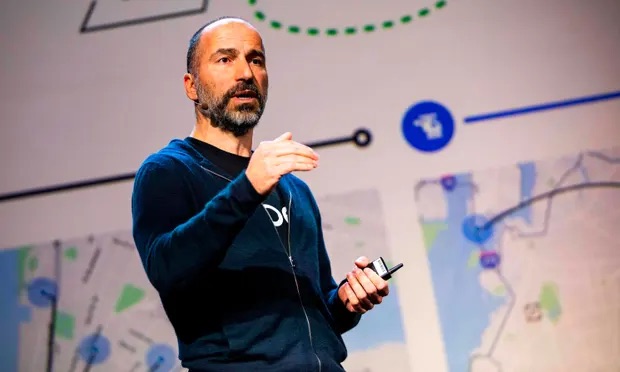 The Uber chief executive, Dara Khosrowshahi, said of Saudi Arabia: 'I think that people make mistakes, it doesn't mean that they can never be forgiven. I think they have taken it seriously.' Photograph: Philip Pacheco/AFP/Getty Images
The Guardian: Dara Khosrowshahi, the chief executive of Uber, has attempted to limit the damage after calling the murder of the journalist Jamal Khashoggi "a mistake" similar to a fatal accident that occurred during tests of his company's self-driving car.
Khashoggi, a Saudi national resident in the US, and a severe critic of the Saudi regime who wrote for the Washington Post, was murdered in Istanbul last year after visiting the Saudi Arabian consulate there. His body was dismembered and disposed of.
His death has been described by Agnès Callamard, the UN special rapporteur on extrajudicial killings, as a "deliberate, premeditated execution" that warrants further investigation into the responsibility of the Saudi crown prince, Mohammed bin Salman.
Advertisement
The prince is a key US ally close to Jared Kushner, Donald Trump's son-in-law and chief adviser.
In an interview with Axios on HBO, broadcast on Sunday, Khosrowshahi was asked about the Uber board member Yasir al-Rumayyan, a director of Saudi Arabia's Public Investment Fund, which is the company's fifth-biggest investor.
Referring to the Saudi government and the Khashoggi killing, Khosrowshahi said: "I think that government said that they made a mistake."
He went on: "It's a serious mistake. We've made mistakes too, right? With self-driving, and we stopped driving and we're recovering from that mistake. I think that people make mistakes, it doesn't mean that they can never be forgiven. I think they have taken it seriously."
Khosrowshahi was referring to a March 2018 accident in which an Uber self-driving test car collided with a female pedestrian in Tempe, Arizona.
Elaine Herzberg, 49, died after she was hit by a Volvo SUV travelling at about 40mph in autonomous mode at night. The car, a federal National Transportation Safety Board report said, did not have "the capability to classify an object as a pedestrian unless that object was near a crosswalk".
Khashoggi visited the Saudi consulate in Istanbul to collect paperwork to allow him to get married. He was seized, killed and dismembered by a Saudi hit squad.
In a statement after the HBO show, Khosrowshahi said: "I said something in the moment that I do not believe. When it comes to Jamal Khashoggi, his murder was reprehensible and should not be forgotten or excused."
After several contradictory explanations for Khashoggi's disappearance, Riyadh said he was killed and his body dismembered after negotiations to convince him to return to the kingdom failed. The Saudi government has described the murder as a rogue operation and said the crown prince had no prior knowledge.
Prince Mohammed links to Kushner remain a subject of fierce contention. In December 2018, the New York Times reported: "As the [Khashoggi] killing set off a firestorm around the world and American intelligence agencies concluded that it was ordered by Prince Mohammed, Mr Kushner became the prince's most important defender inside the White House."
Trump has declined to take action against the prince or the Saudi regime, often citing the value of US arms sales to the Gulf monarchy.
"Saudi Arabia is a big buyer of [American] product," Trump said in June this year. "That means something to me. It's a big producer of jobs."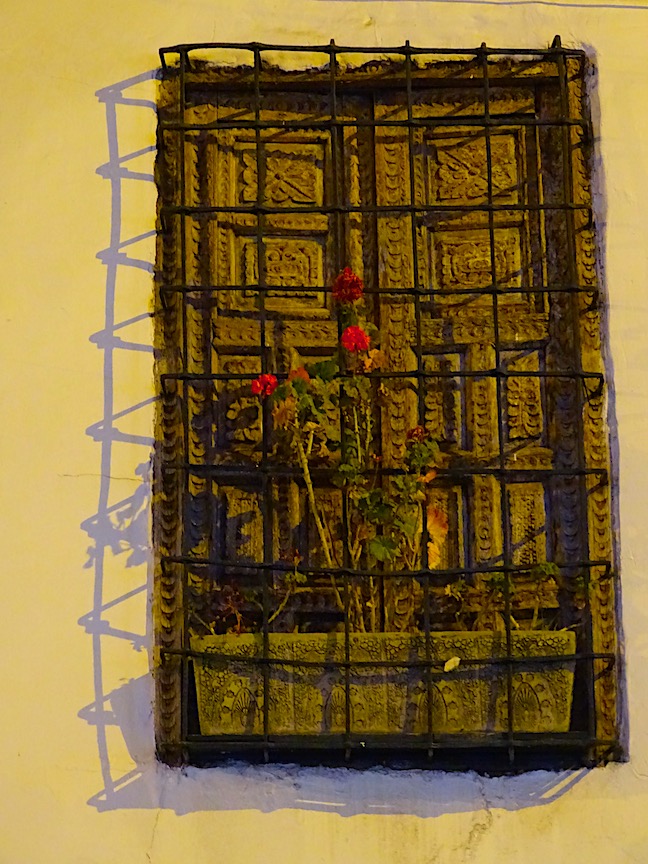 On Calle Choquechaka.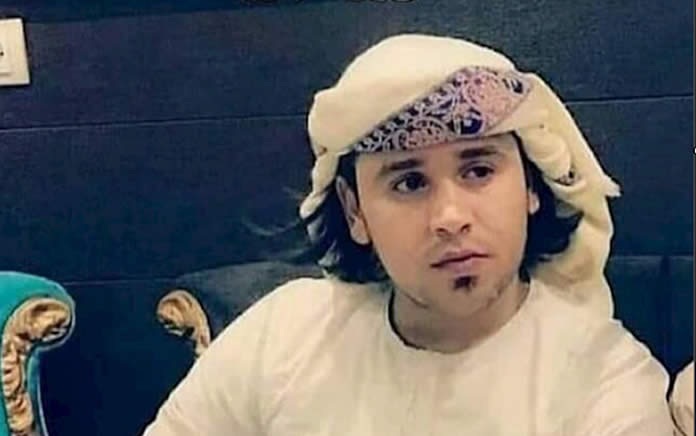 Iran Human Rights Monitor
: A young popular dissident poet has died in hospital – sparking impromptu protests and vigils from hundreds of people in in Ahvaz, the capital southwestern Khuzestan province.
Hassan Heydari, a young popular dissident poet, died in the city's Shafa hospital under suspicious circumstances a month after his arrest by Iranian authorities.
Hassan Heydari was initially arrested last year for his writing but later released on bail.
Locals say the regime's Intelligence Ministry agents poisoned him.
Hundreds of people in Ahwaz took to the streets Sunday to protest Hassan Heydari's death which they believe was suspicious.
Videos on social media show people have blocked a main road and some protesters have started large fires in the streets. In one video sounds resembling sporadic gunfire is heard.
Numerous people have died in recent years while in authorities' custody.
The most recent case concerns Benyamin Alboghbiesh a 28-year-old detainee from the Ahwazi Arab minority who also died under suspicious circumstances in June 2019.
Benyamin Alboghbiesh was arrested on 26 May. Just a month later, on 26 June, his family were informed by an intelligence official believed to be affiliated with the Revolutionary Guards that he had died at a detention center in Ahwaz.
During December 2017 and January 2018 protests at least 14 detainees have been identified by name as having died in Iran's prisons. In several cases the authorities announced immediately that the deaths were the result of suicide – claims that family members and human rights groups strongly disputed.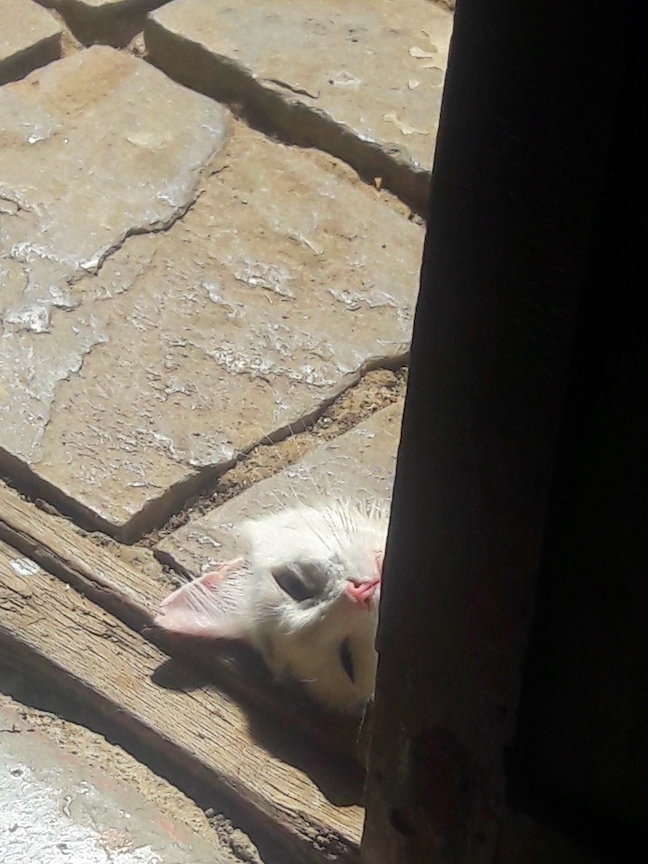 Valentino outside the bathroom door.