Public Page
Follow
Joined on November 03, 2014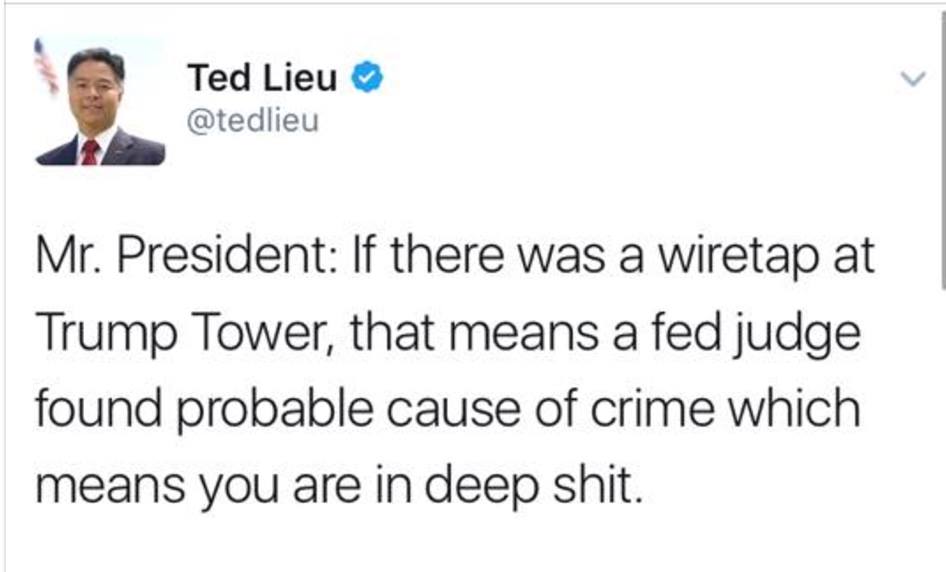 Ted W. Lieu is a member of the United States House of Representatives, representing California's 33rd congressional district since 2015.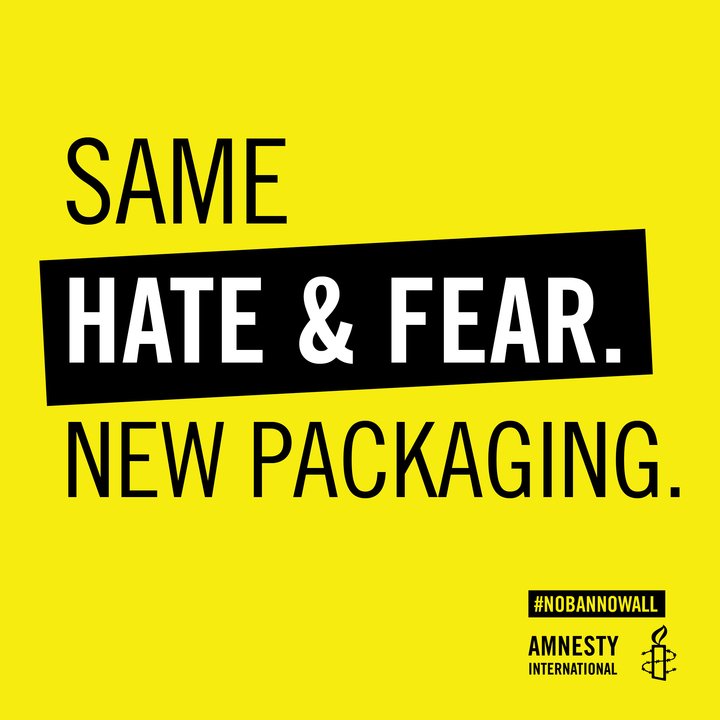 In response to a replacement executive order banning travel to the U.S. from Muslim-majority countries by President Trump, Amnesty International USA released the following statement this morning:
"This replacement order is the same hate and fear with new packaging. It will cause extreme fear and uncertainty for thousands of families by, once again, putting anti-Muslim hatred into policy. No amount of editing can make this executive order anything but what it is – blatant bigotry. There are real threats to security, but this bigoted order will do nothing to make the country safer.
"Continuing to close U.S. borders both people attempting to flee violence – whether from Syria or Honduras – will only intensify human rights crisis all over the world. It is inhumane, short-sighted and against all of our shared values. Congress must step in immediately to block this new order."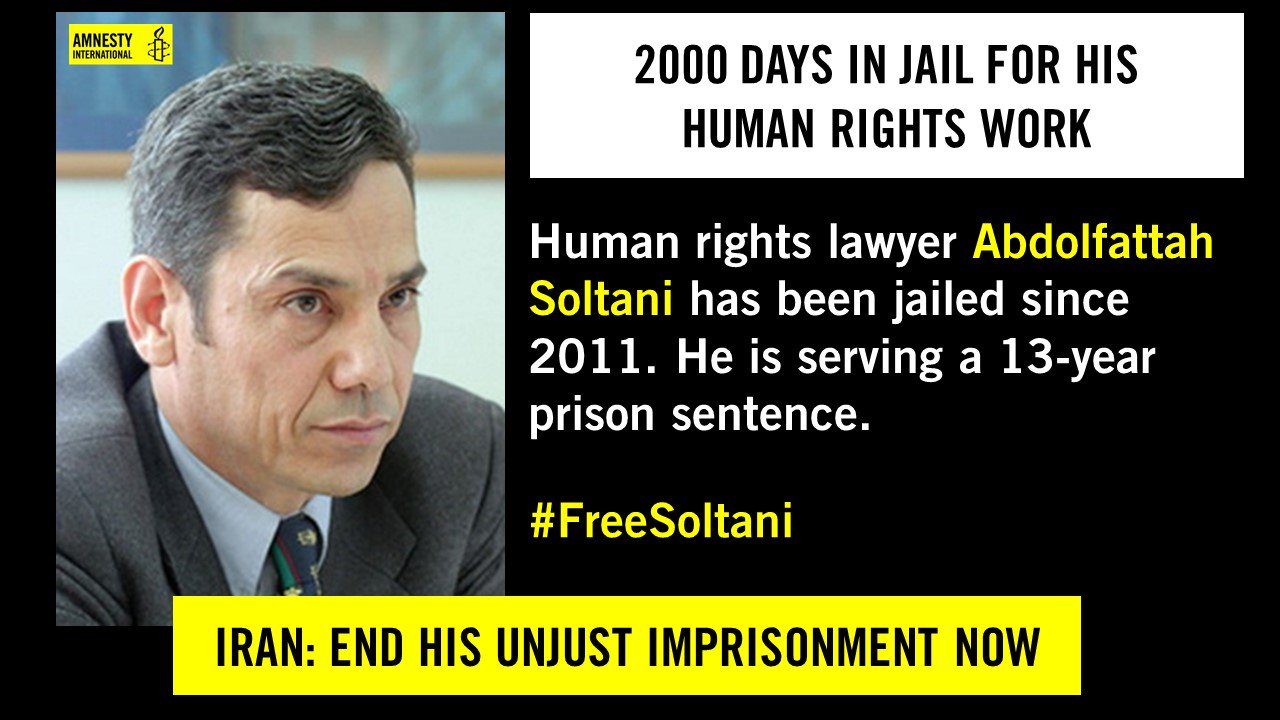 Today (March 2nd) marks 2000 Days that human rights lawyer Abdolfattah Soltani has been behind bars in Iran. His crime? ... Defending Human Rights!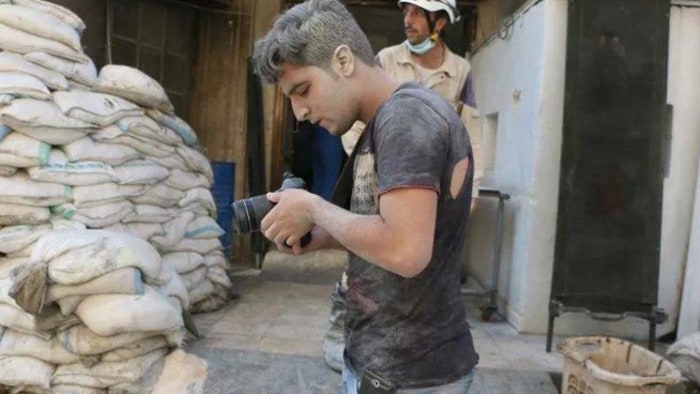 U.S. immigration authorities are barring entry to 21-year-old Syrian cinematographer Khaled Khateeb who worked on a harrowing film about his nation's civil war, "The White Helmets", that has been nominated for an Academy Award.
According to internal Trump administration correspondence seen by The Associated Press, the Department of Homeland Security has decided at the last minute to block Khaled Khateeb from traveling to Los Angeles for the Oscars.
Khateeb was scheduled to arrive Saturday in Los Angeles on a Turkish Airlines flight departing from Istanbul. But his plans have been upended after U.S. officials reported finding "derogatory information" regarding Khateeb.
"The White Helmets," a 40-minute Netflix documentary, has been nominated for Best Documentary Short.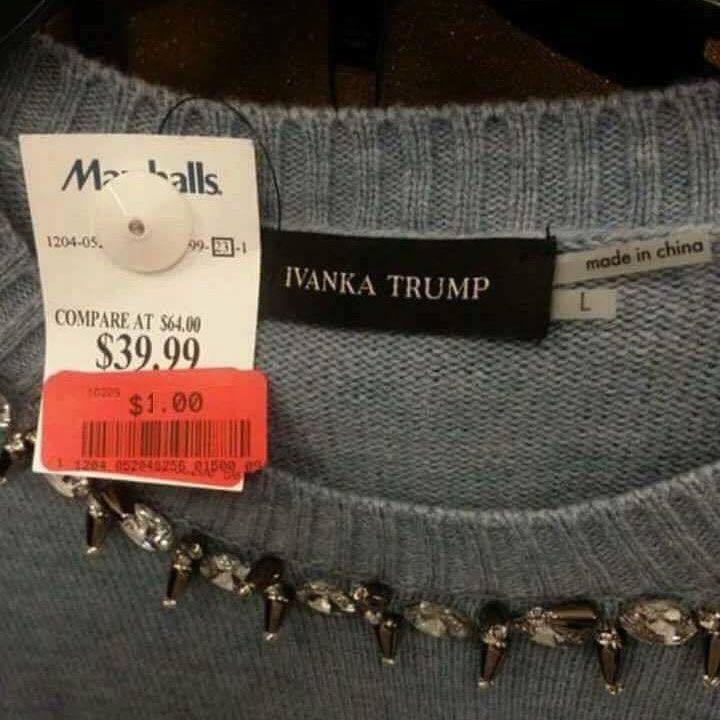 'Made In China' Ivanka Trump fashion at a discount clothing store.
Coming Soon To A Dollar Store Near You ...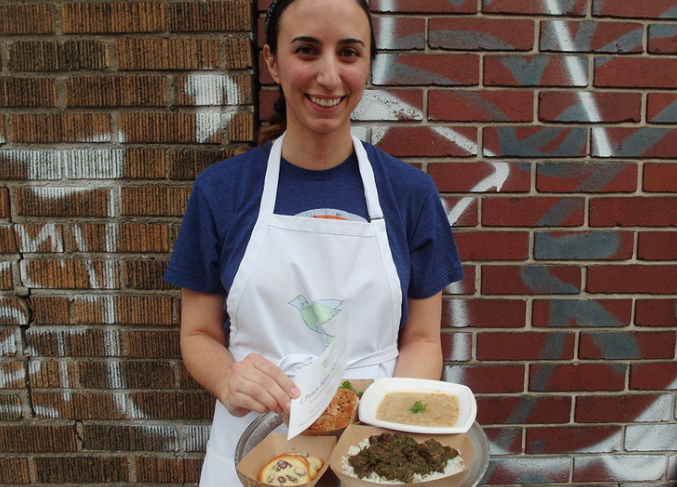 When Mana Heshmati isn't working as an engineer, she's cooking traditional Iranian food through her "low-profit" Peace Meal Kitchen, a pop-up dining series based in Detroit.
It's a way to expose diners to her Iranian heritage and dispel misconceptions about the often misunderstood country.
She held her first pop-up in April to the delight of fans who ranged from the city's die-hard foodies to Iranian nationals who were craving a taste of home. Her dinners mostly feature traditional Persian cuisine, but she's also delved into other misrepresented regions, such as an Palestinian/Israeli event last fall.
But a mission that started as a culinary cultural exchange has shifted in the wake of President Trump's executive order barring travel from seven Muslim-majority nations.
"With the election," she says, "[the dinner series] is transforming into a platform to positively impact the community." > > > >
... And Here > > > >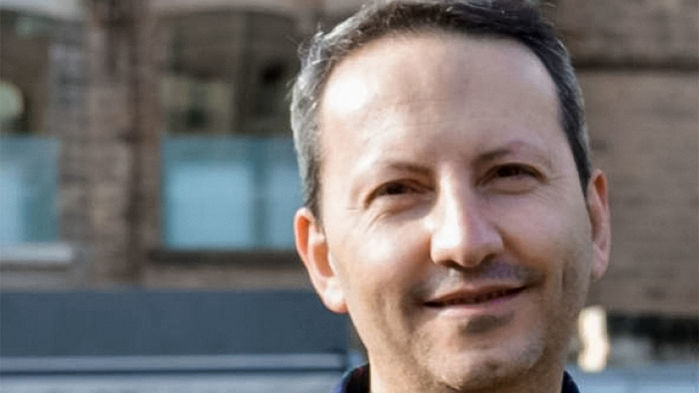 A researcher studying disaster medicine at two European institutes has been sentenced to death in Iran, apparently for security-related offenses. Iranian-born Ahmadreza Djalali, a scientist at the Research Center in Emergency and Disaster Medicine (CRIMEDIN) at the University of Eastern Piedmont in Novara, Italy, and the Free University Brussels (VUB), was arrested more than 9 months ago on still-unknown charges and has been imprisoned in Iran since then, most of the time in solitary confinement and without access to a lawyer.
VUB announced the sentence in a statement on its website today. Colleagues, convinced of Djalali's innocence, say they are trying everything they can to prevent his execution. A petition set up by Hakan Altintas, a supporter in Turkey, asks the Iranian government to let Djalali come home; friends and colleagues are also raising awareness about his case on a Facebook page.
"Ahmadreza is passionate about science," says Ives Hubloue, the head of VUB's Research Group on Emergency and Disaster Medicine. "He's not interested in politics. We don't believe he would do anything at all" to undermine the Iranian government.
The petition says that Djalali, who has a wife and two children aged 14 and 5, has serious health issues after losing 18 kilograms during a hunger strike that he began on 26 December 2016.
Djalali, 45, was arrested last April by the security forces of Iran's Ministry of Information while en route from Tehran to the city of Karaj and was taken to Evin Prison in northwest Tehran, according to the petition. Worried that international publicity might make his situation worse, Djalali's family initially told his colleagues that he was in a coma after a car accident, Hubloue says. VUB and CRIMEDIN didn't learn that he had been imprisoned until October 2016, and even then, the family asked that his case not be publicized. That changed after the death sentence, which Hubloue says came on Wednesday.
Djalali studied medicine at the University of Tabriz in Iran and obtained a Ph.D. in disaster medicine, the study of health care management during large-scale emergencies, at the Karolinska Institute in Stockholm. He also earned a master's degree from a program in disaster medicine jointly organized by CRIMEDIN and VUB. Now, he's a professor in the same program and a scientist. His research focuses on how hospitals can best prepare for events with large numbers of casualties, including natural disasters and terrorist attacks, Hubloue says.
Just what he has been accused of is unclear. "Ahmadreza has informed his family in Iran that he was forced to sign a confession, but the content is unknown," says the petition. "His family has been informed that the investigation relates to an issue of 'national security.' They have no evidence against him, but they are continuing to keep him."
Hubloue says the charges are apparently related to Djalali's international contacts. The joint masters program draws students and professors from countries around the world, he says, including the United States, Saudi Arabia, and Israel. "That could have something to do with it." But any contacts with colleagues from countries that Iran might see as adversarial would have been solely about the science of saving lives, he says. "We don't believe he did anything wrong," Hubloue says. "Let him go. Let him do his work. We need him."
VUB's statement today echoed that sentiment. "A scientist performing important humanitarian work, gets sentenced without public trial and is looking at the death penalty," Caroline Pauwels, the university's rector, said. "This is an outrageous violation of universal human rights, against which we should react decisively."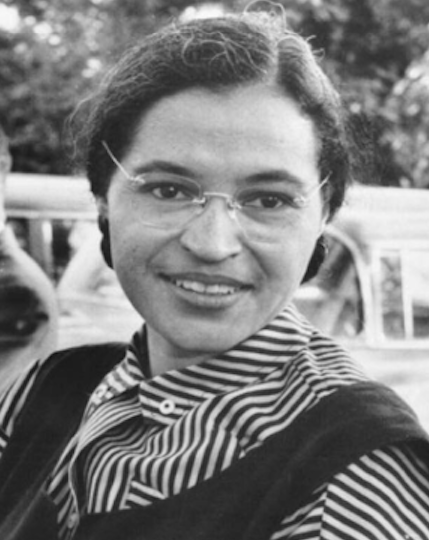 Rosa Parks, would have celebrated her 104th birthday today.
Parks has been well remembered for violating a city law requiring racial segregation of public buses, and her refusal to give up her seat for a white man on a bus in Montgomery, Alabama, in 1955, that triggered boycotts and spurred the civil rights movement across the country. Parks died in 2005, leaving behind a monumental legacy and moving words to guide the modern civil rights movement.
Her act of resistance unleashed a movement that helped to end legal segregation in the U.S., and cemented her as "the first lady of civil rights" and "the mother of the civil rights movement."